Regular price
$1,003.00
Sale price
$830.00
Unit price
per
Sale
Sold out
SKU : ThanksgivingMeatBox
This box includes: (2 lbs) Bison Tenderloin Steak, (2 lbs) Ground Bison Meat, (3 lbs) Bison Chuck Roast, (1) Kosher Bacon Sampler Pack, (1) Pepper Crusted Bresaola Charcuterie, (1) Sweet Coppa Charcuterie, (3) Sweet Bison Jerky & (2) Spicy Bison Jerky
BUY MORE, SAVE MORE! 100 LBS; 500 LBS; 1000...
Buy 100
$22.50 each
10% off
Buy 500
$21.25 each
15% off
Buy 1000
$20.75 each
17% off
View full details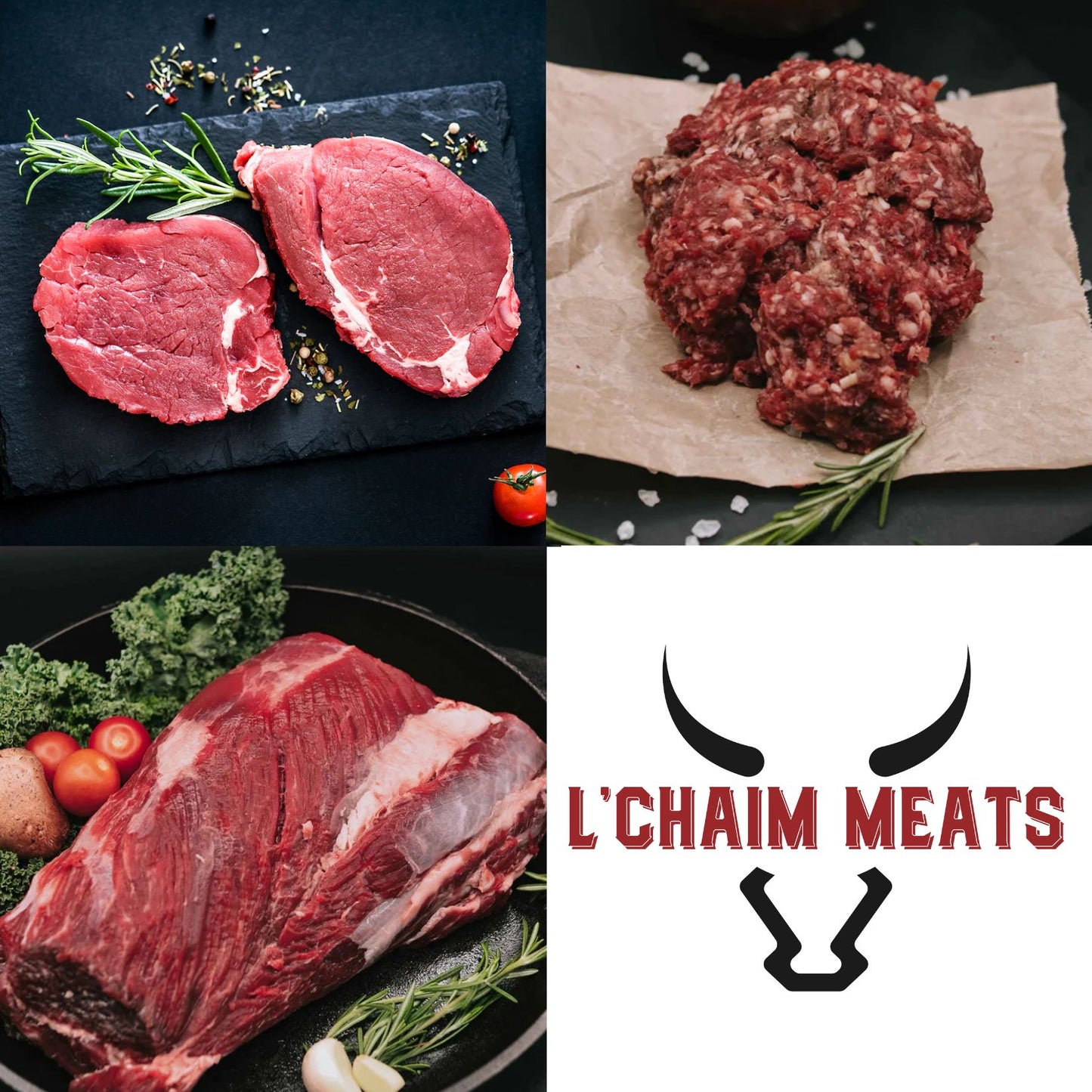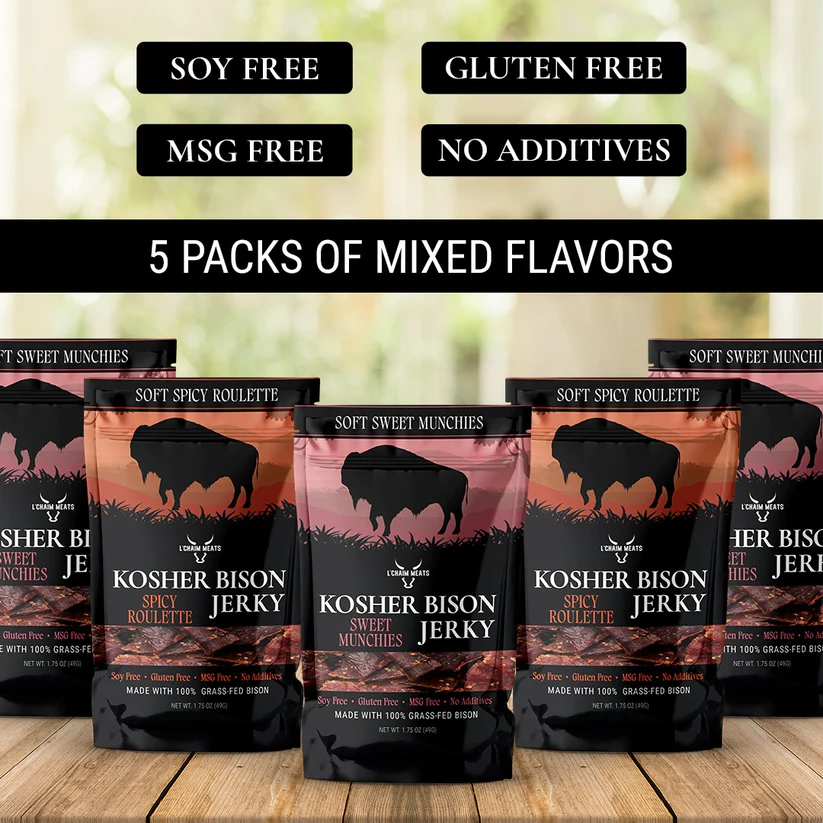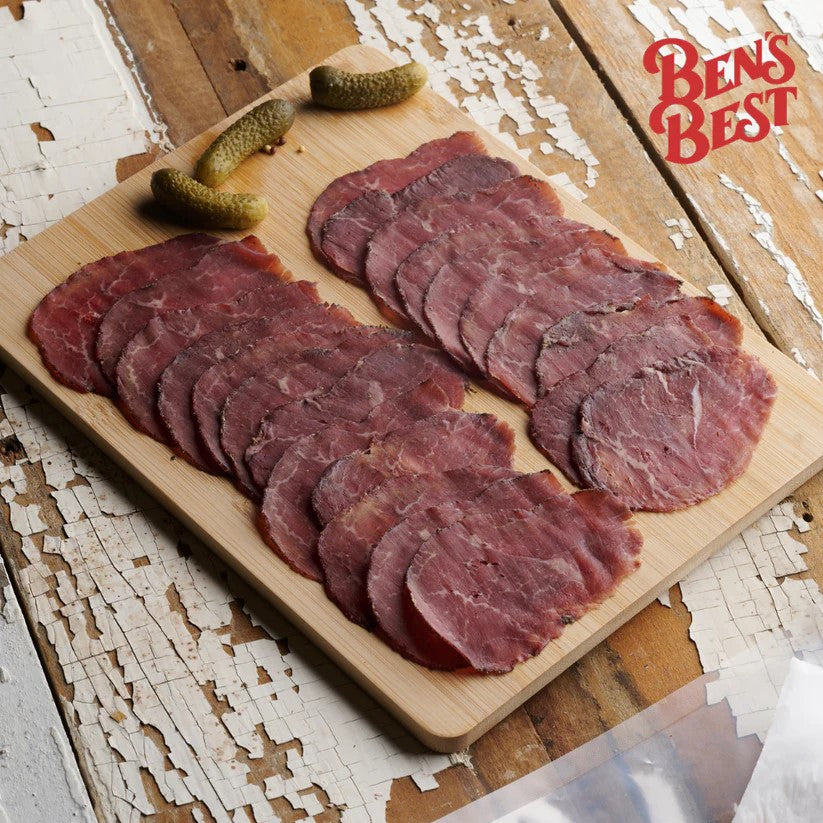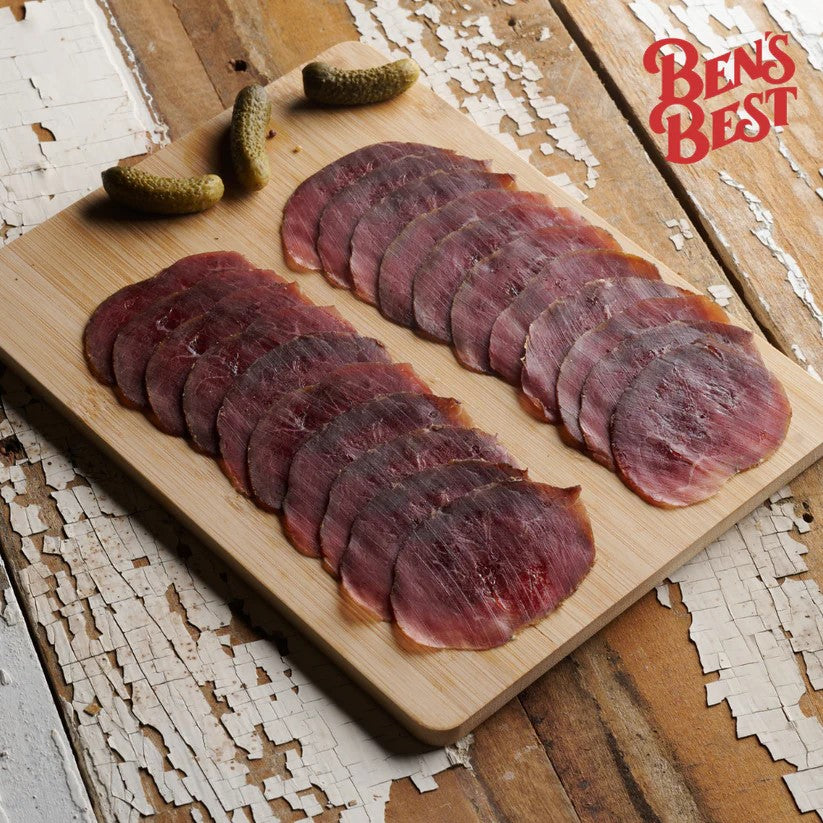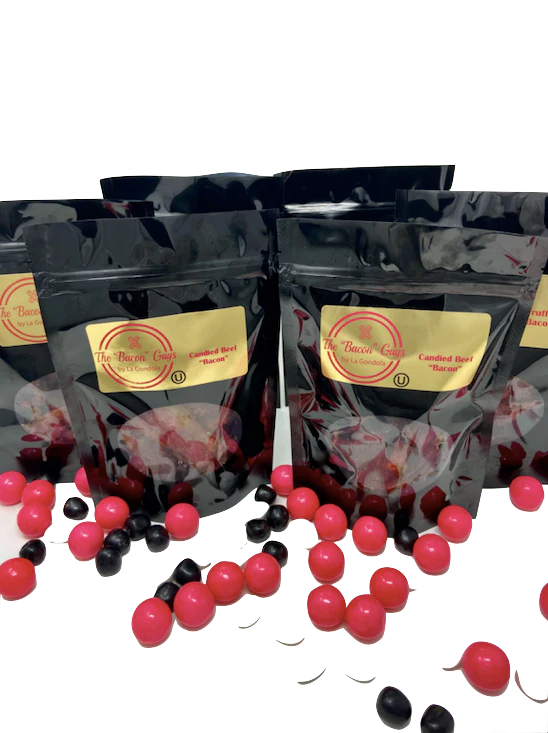 Description

Additional information

Review
THANKSGIVING LIMITED EDITION MEAT BOX
Meticulously curated for the meat enthusiast. With an unwavering commitment to quality, every cut and delicacy has been handpicked, ensuring an exquisite selection that to the true connoisseur in you.
100% Premium Kosher

Free Range

Grass Fed

No Antibiotics, Hormones or GMO's Ever

Kosher for Passover Year Round

Beit Yosef

Glatt Kosher  
About Bison Meat
L'Chaim Meat is all-natural meat that you can feel good about. Our Bison are free roaming on our South Dakota Ranch, grass fed on the prairie just as nature intended. Our Bison are sustainably raised, and are never given antibiotics, steroids or growth hormones of any kind. Taste the true American red meat, and try L'Chaim Bison today.
Bison is significantly low on fat, calories, and cholesterol—even lower than chicken! Richer in Protein, Omega 3's, Vitamin B12, Selenium, and Zinc. Bison are truly nature's best: healthy, tasty and tender.
This box includes: (2 lbs) Bison Tenderloin Steak, (2 lbs) Ground Bison Meat, (3 lbs) Bison Chuck Roast, (1) Kosher Bacon Sampler Pack, (1) Pepper Crusted Bresaola Charcuterie, (1) Sweet Coppa Charcuterie, (3) Sweet Bison Jerky & (2) Spicy Bison Jerky