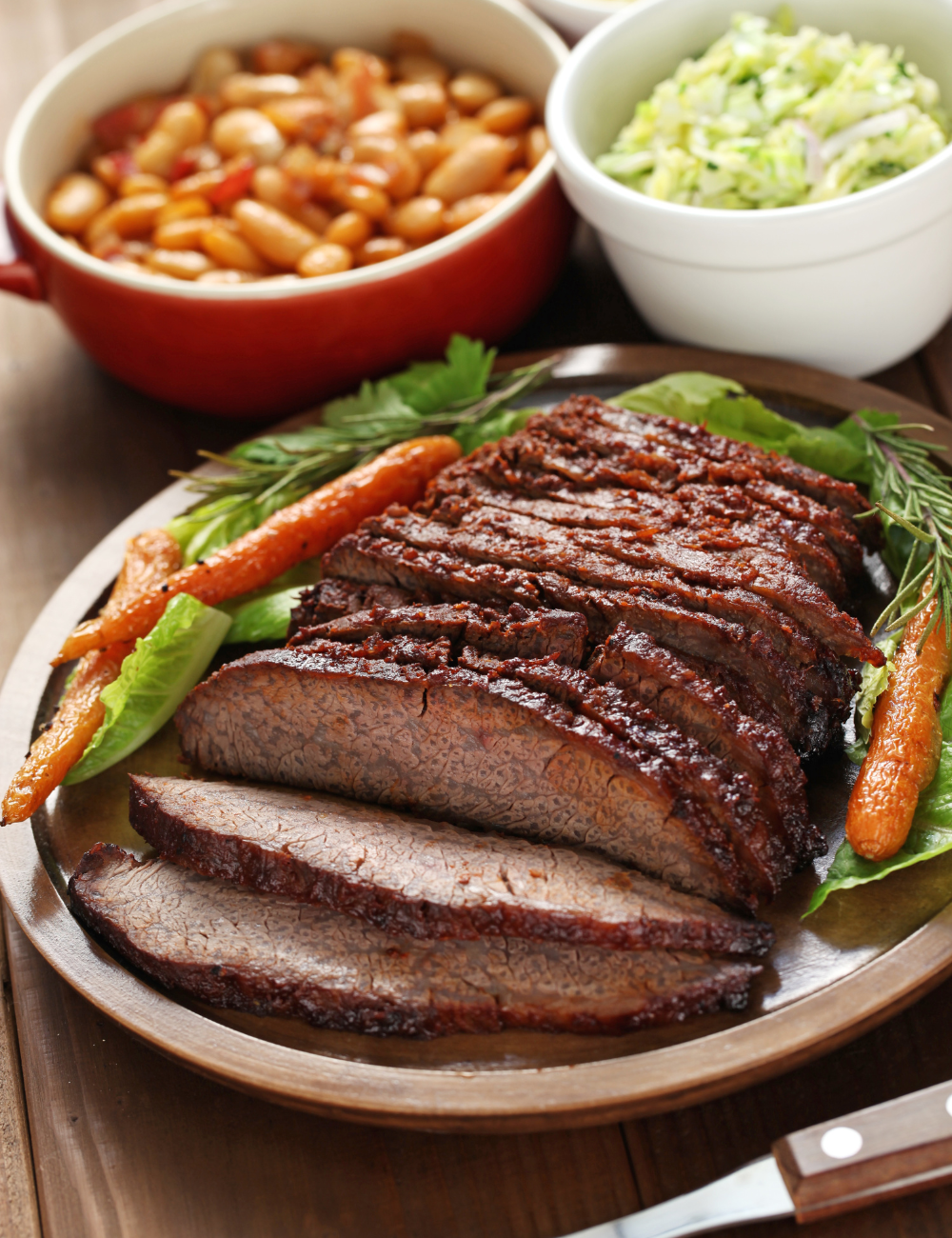 Slow-cooked Beef Brisket

Ingredients:

1 whole beef brisket, about 10-12 pounds
1/4 cup salt
1/4 cup black pepper
1/4 cup paprika
1/4 cup garlic powder
1/4 cup onion powder
1/4 cup brown sugar
2 cups beef broth
2 cups wood chips, soaked in water for at least 30 minutes

Instructions:

Preheat a smoker to 225°F (107°C). If you don't have a smoker, you can also use a grill set up for indirect heat.
In a small bowl, mix together the salt, black pepper, paprika, garlic powder, onion powder, and brown sugar to make a rub.
Rub the mixture all over the brisket, making sure to get it into all the crevices and folds.
Place the brisket in the smoker, fat side up. Add the soaked wood chips to the smoker to create smoke.
Close the smoker and cook for 8-10 hours, or until the internal temperature of the brisket reaches 195°F (91°C). Check the temperature of the brisket periodically with a meat thermometer.
Once the brisket is cooked, remove it from the smoker and let it rest for 15-20 minutes.
Meanwhile, pour the beef broth into a large saucepan and heat over medium-high heat until it comes to a simmer.
Slice the brisket against the grain into thin slices.
Serve the brisket with the hot beef broth on the side for dipping. Enjoy!