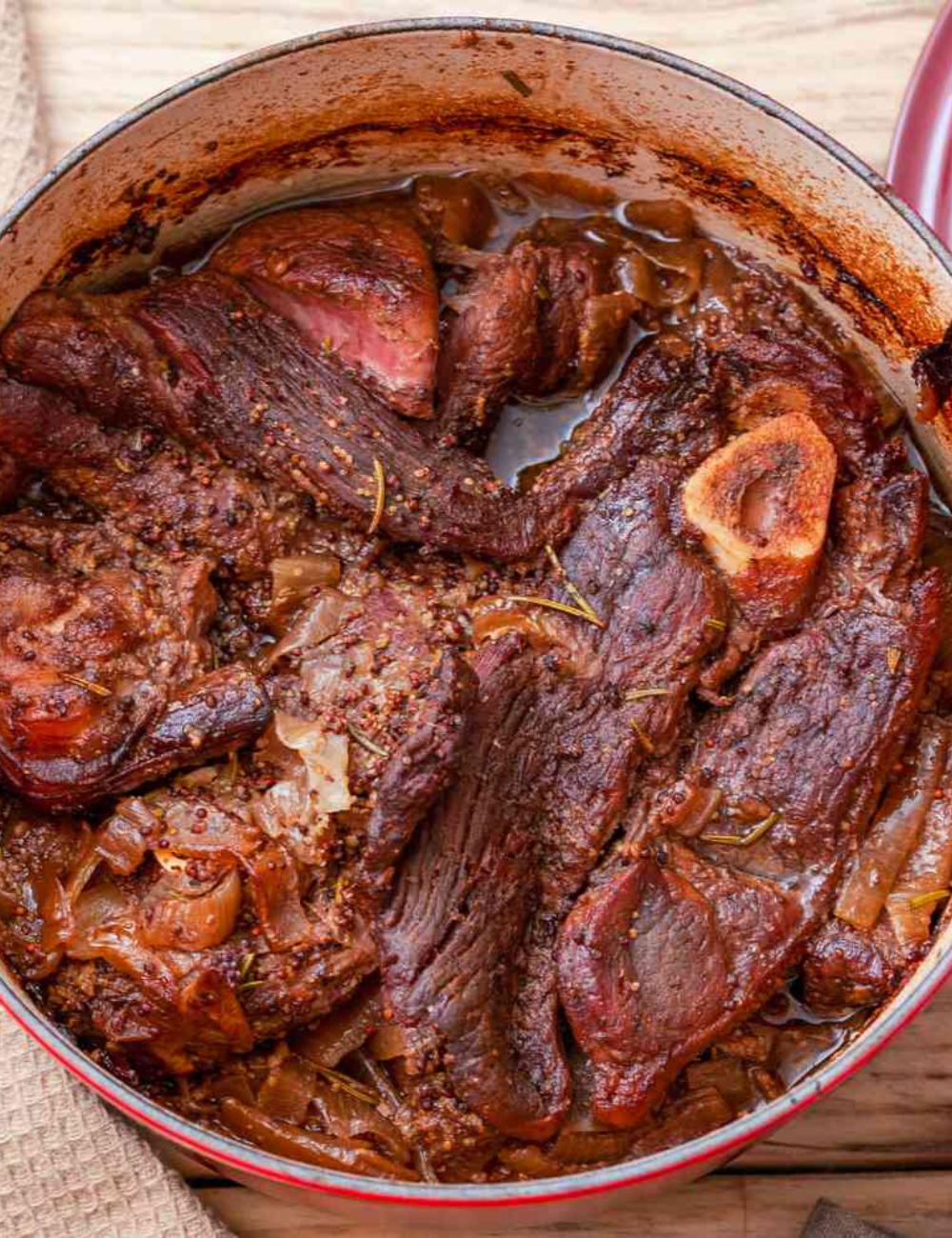 Italian-Style Kosher Lamb Chuck Steak
Ingredients:

4 kosher lamb chuck steaks (about 6 ounces each)
2 tablespoons olive oil
4 garlic cloves, minced
1 tablespoon fresh rosemary, chopped
1 tablespoon fresh thyme, chopped
Salt, to taste
Black pepper, to taste
1/4 cup dry red wine
1 can (14.5 ounces) diced tomatoes, drained
1/4 cup chopped fresh parsley

Directions:

Heat the olive oil in a large skillet over medium-high heat. When the skillet is hot, add the kosher lamb chuck steaks and cook for 4-5 minutes per side, or until browned and cooked to your desired level of doneness. Remove the lamb chuck steaks from the skillet and set them aside on a plate.
In the same skillet, add the garlic, rosemary, thyme, salt, and black pepper. Cook for about 1 minute, or until fragrant.
Add the red wine to the skillet and stir, scraping the bottom of the skillet to loosen any browned bits.
Add the diced tomatoes to the skillet and stir to combine. Cook for 2-3 minutes, or until the tomatoes are heated through.
Return the lamb chuck steaks to the skillet and spoon the tomato sauce over them. Cook for an additional 1-2 minutes, or until the lamb chuck steaks are heated through and the sauce has thickened.
Sprinkle the chopped parsley over the lamb chuck steaks and serve hot.

Enjoy your delicious and savory Italian-style kosher lamb chuck steaks! You can serve them with a side of pasta or roasted vegetables for a complete meal.