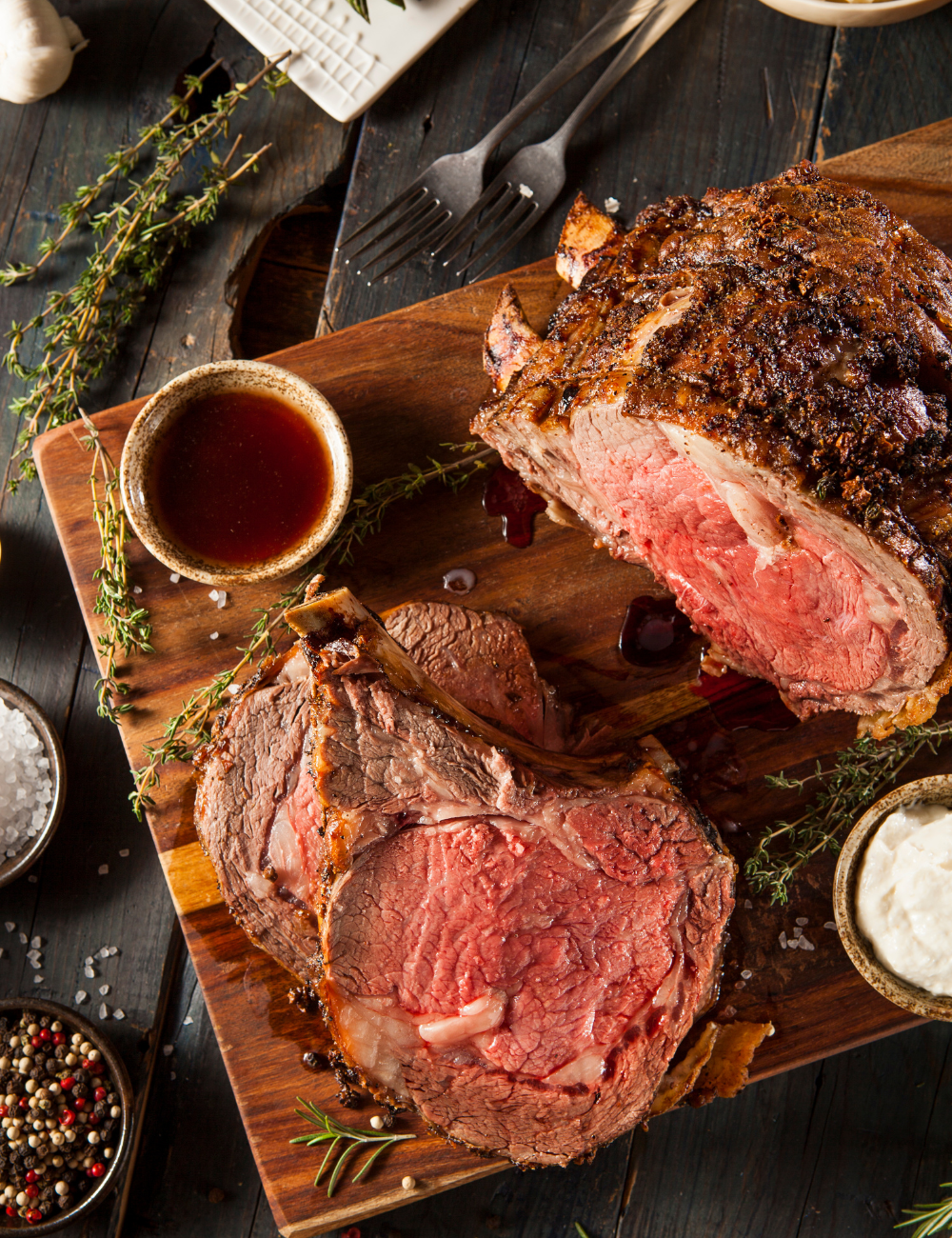 Beef top of rib roast

Ingredients:

1 beef top rib roast (about 4-5 pounds)
4 garlic cloves, minced
2 tablespoons of fresh rosemary, minced
2 tablespoons of olive oil
2 teaspoons of salt
1 teaspoon of black pepper
1/2 cup of beef broth

Instructions:

Preheat your oven to 450°F.
Remove the beef top rib roast from the refrigerator and let it come to room temperature for about an hour.
In a small bowl, mix together the minced garlic, rosemary, olive oil, salt, and black pepper to form a paste.
Rub the paste all over the beef top rib roast, making sure to coat the entire surface evenly.
Place the roast in a roasting pan and pour the beef broth into the bottom of the pan.
Roast the beef top rib in the preheated oven for 15 minutes to brown the exterior.
Reduce the oven temperature to 325°F and continue roasting for about 2-2 1/2 hours, or until the internal temperature of the roast reaches 135°F for medium-rare or 145°F for medium.
Remove the roast from the oven and let it rest for at least 15-20 minutes before carving.
Carve the beef top rib roast into thick slices and serve with your favorite sides.