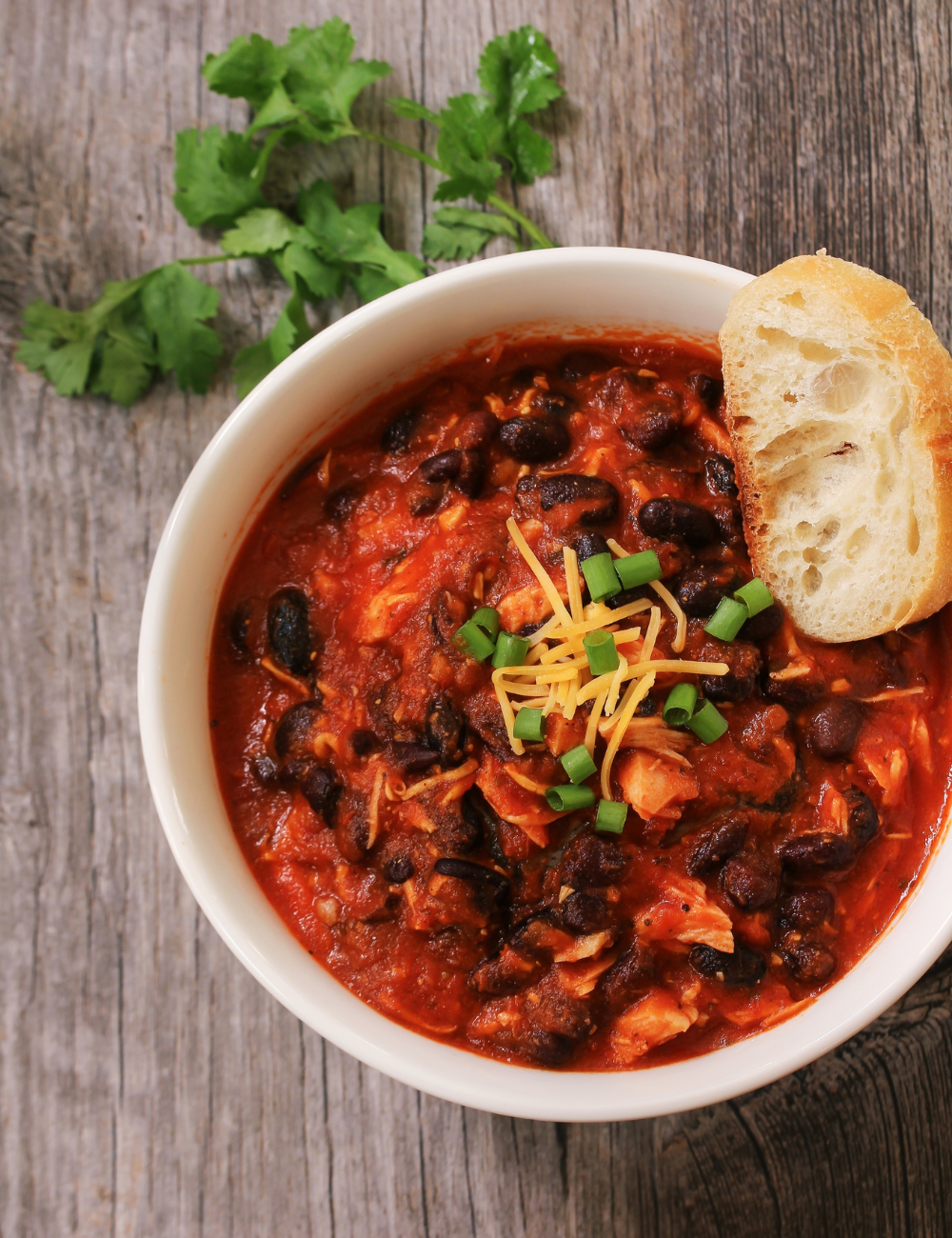 Slow Cooker Chuck Deckle Chili
Ingredients:

2 lbs beef chuck deckle, cut into 1-inch cubes
1 large onion, diced
1 red bell pepper, diced
1 green bell pepper, diced
3 cloves garlic, minced
1 can (28 oz) crushed tomatoes
1 can (15 oz) kidney beans, drained and rinsed
1 can (15 oz) black beans, drained and rinsed
1 tablespoon chili powder
1 tablespoon ground cumin
1 tablespoon smoked paprika
1 teaspoon dried oregano
Salt and black pepper, to taste
 chopped fresh cilantro for serving (optional)

Directions:

In a large skillet, heat 2 tablespoons of oil over medium-high heat. Add the beef and cook until browned on all sides, about 5-7 minutes. Transfer the beef to the slow cooker.
Add the onion, bell peppers, and garlic to the skillet and cook until softened, about 5 minutes. Add the mixture to the slow cooker.
Add the crushed tomatoes, kidney beans, black beans, chili powder, cumin, smoked paprika, oregano, salt, and pepper to the slow cooker. Stir well to combine.
Cover the slow cooker and cook on low for 8 hours or high for 4-5 hours, until the beef is tender and the flavors are well combined.
Serve the chili hot, topped and chopped fresh cilantro if desired.
Return the beef to the pot and add the carrots, celery, and potatoes.
Bring the liquid in the pot to a simmer.
Cover the pot with a lid and reduce the heat to low.
Cook for about 2-3 hours, or until the beef and vegetables are tender and cooked through.
Season the stew with salt and black pepper, to taste.
Remove the bay leaves from the stew.
Ladle the stew into bowls and garnish with chopped fresh parsley, if desired.
Serve hot and enjoy!