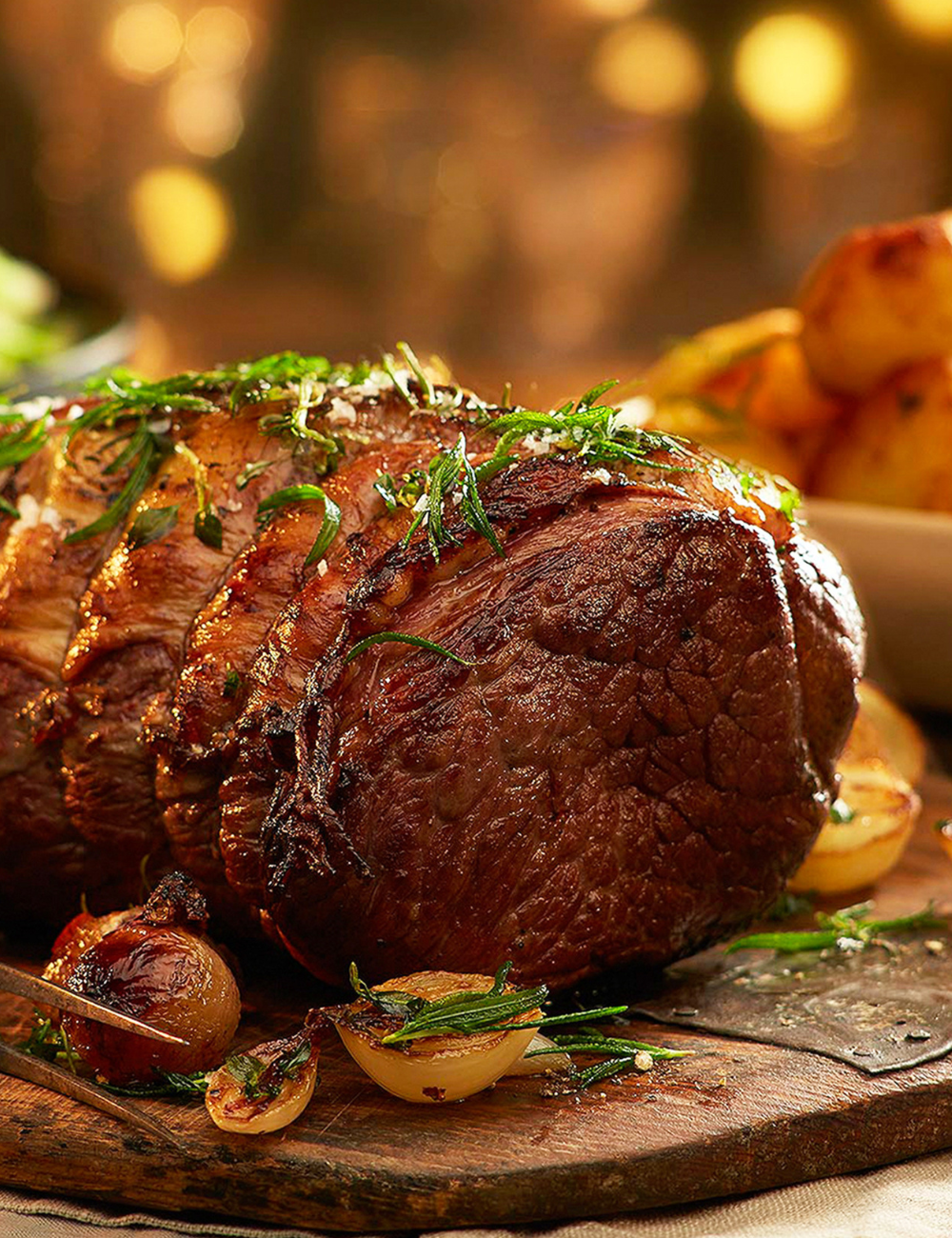 Beef Chuck French Roast or simply French Roast
Ingredients:

1 3-4 lb beef chuck French roast
2 tablespoons vegetable oil
2 medium onions, sliced
4 garlic cloves, minced
2 cups beef broth
1 cup dry red wine
1 bay leaf
1 teaspoon dried thyme
1 teaspoon dried rosemary
2 teaspoons salt
1/2 teaspoon black pepper
2 carrots, sliced
2 stalks celery, sliced
2 tablespoons all-purpose flour

Instructions:

Heat the vegetable oil in a large Dutch oven over medium-high heat.
Add the beef chuck French roast and sear on all sides until browned, about 8-10 minutes.
Remove the beef from the pot and set aside.
Add the onions and garlic to the pot and sauté for 3-4 minutes until they start to soften.
Add the beef broth and red wine to the pot and scrape up any browned bits from the bottom of the pot.
Add the bay leaf, thyme, rosemary, salt, and pepper to the pot.
Return the beef to the pot and add the carrots and celery.
Bring the liquid in the pot to a simmer.
Cover the pot with a lid and reduce the heat to low.
Cook for about 3 hours, or until the beef is tender and cooked through.
Remove the beef from the pot and set it aside.
In a small bowl, mix the flour with 2 tablespoons of water to make a slurry.
Add the flour slurry to the liquid in the pot and stir well to combine.
Bring the liquid to a boil over medium-high heat and cook for 5-10 minutes until it thickens.
Remove the bay leaf from the sauce.
Slice the beef chuck French roast and serve it with the vegetables and sauce from the pot. Enjoy!