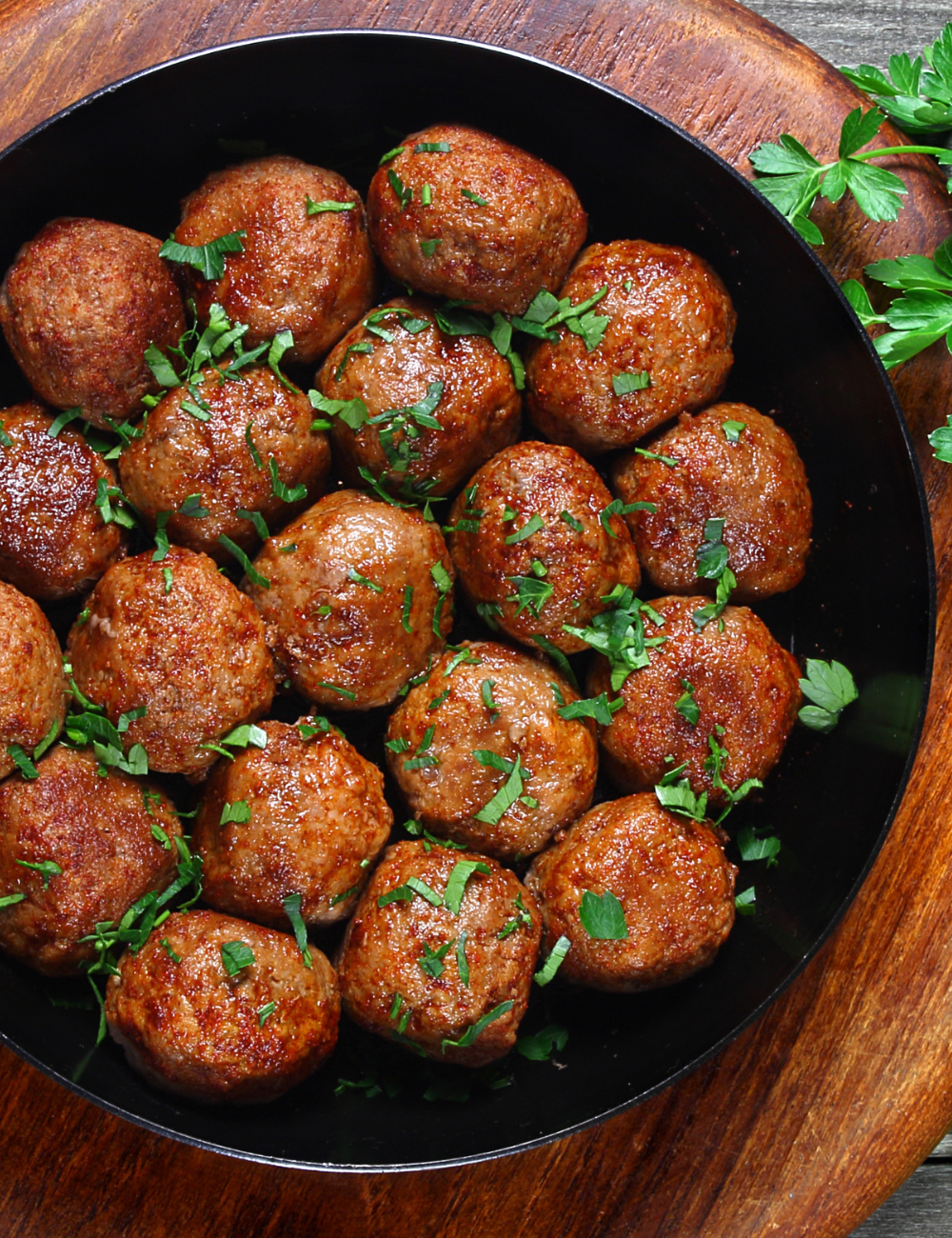 Lamb Ground Kosher Meatballs
Ingredients:

1 pound ground lamb
1/4 cup breadcrumbs (use kosher-for-Passover matzo meal if you need it to be kosher for Passover)
1/4 cup minced onion
1 egg
2 tablespoons chopped fresh parsley
2 garlic cloves, minced
1/2 teaspoon ground cumin
1/2 teaspoon paprika
1/4 teaspoon ground cinnamon
1/4 teaspoon cayenne pepper
Salt and black pepper, to taste
Olive oil, for frying

Directions:

In a large mixing bowl, combine the ground lamb, breadcrumbs, onion, egg, parsley, garlic, cumin, paprika, cinnamon, cayenne pepper, salt, and black pepper. Mix well until everything is evenly combined.
Use your hands to shape the mixture into small meatballs, about 1-2 inches in diameter.
Heat a few tablespoons of olive oil in a large skillet over medium-high heat. When the oil is hot, add the meatballs in a single layer (you may need to work in batches).
Cook the meatballs, turning occasionally, until they are browned on all sides and cooked through, about 10-12 minutes.
Serve the meatballs hot, garnished with additional chopped parsley if desired.

Enjoy your delicious kosher lamb meatballs!