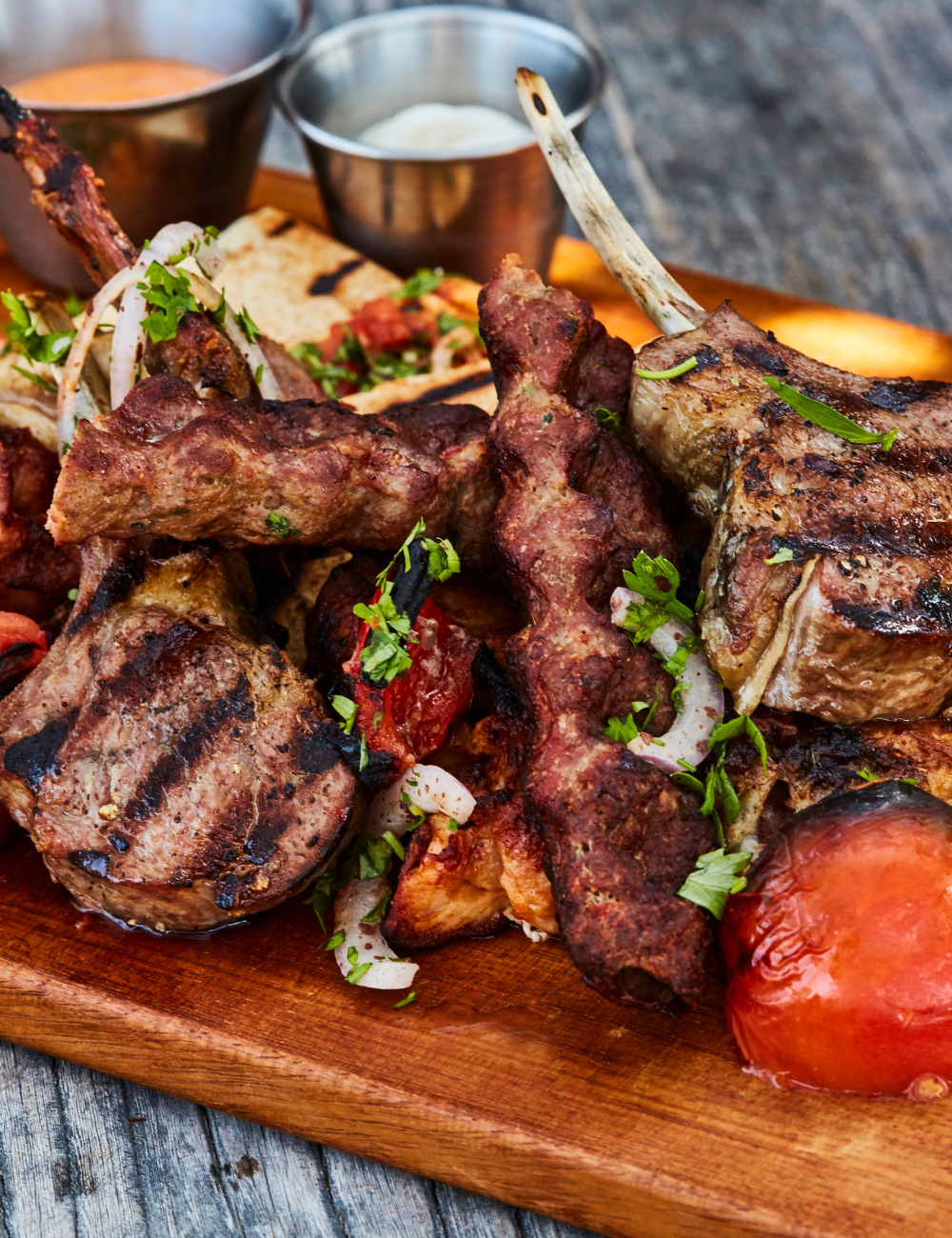 Festive Kosher Lamb Chops
Ingredients:

8 lamb rib chops (about 1-1/2 pounds total)
2 tablespoons olive oil
2 garlic cloves, minced
1 tablespoon fresh rosemary leaves, chopped
1 tablespoon fresh thyme leaves, chopped
Salt, to taste
Black pepper, to taste
8 wooden skewers

Directions:

Preheat your grill to medium-high heat.
In a small bowl, whisk together the olive oil, garlic, rosemary, thyme, salt, and black pepper to make a marinade.
Rub the marinade over the lamb chops, making sure to coat them evenly.
Thread a wooden skewer through the meaty part of each chop, creating a "lollipop" shape.
Grill the lamb chops for 4-5 minutes per side, or until they are cooked to your desired level of doneness.
Remove the lamb lollipops from the grill and let them rest for a few minutes before serving.

Enjoy your delicious and festive kosher lamb lollipops!