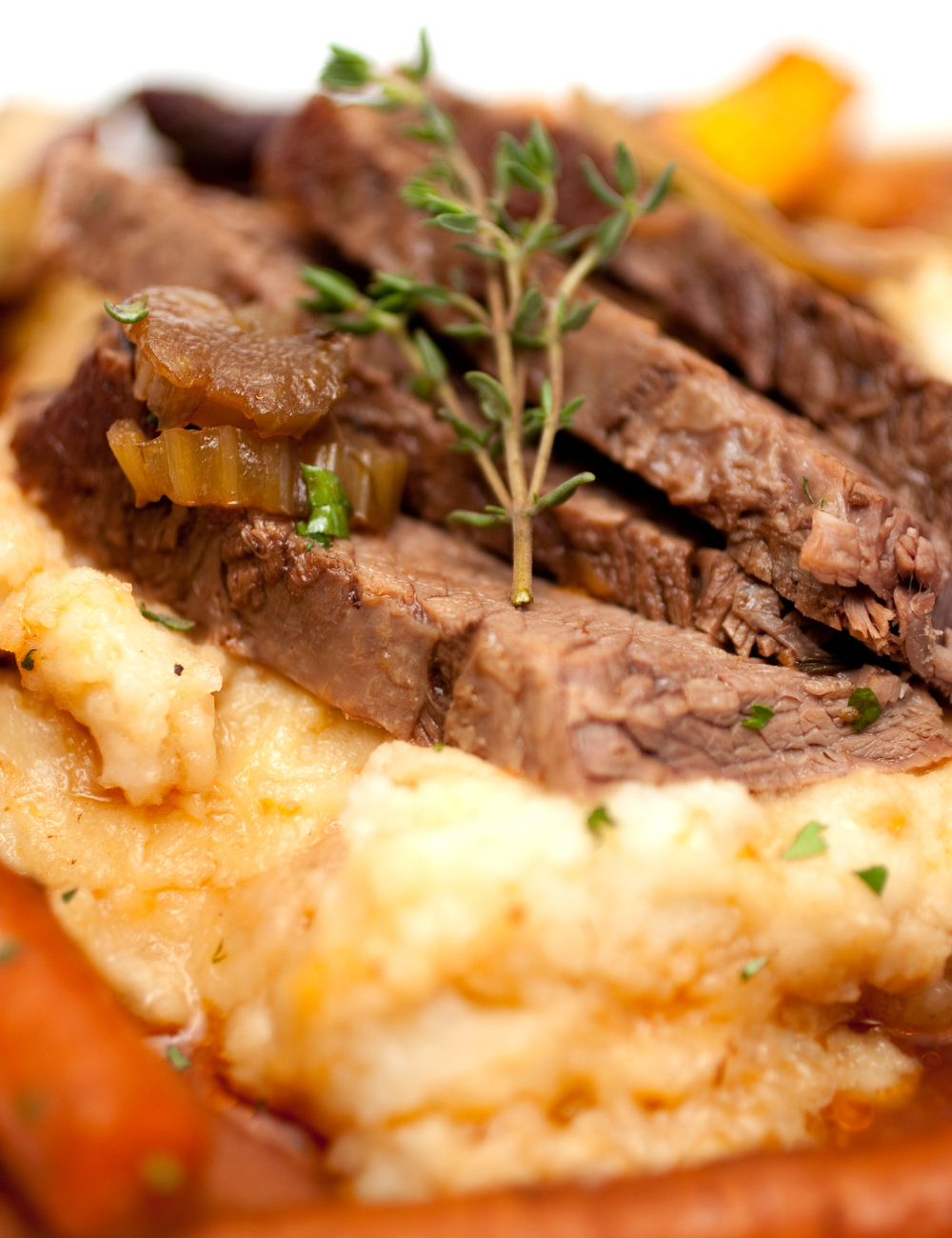 Ingredients:

2 lbs beef navel, cut into 2-inch pieces
1 onion, chopped
4 garlic cloves, minced
2 carrots, chopped
2 celery stalks, chopped
2 cups beef broth
1 cup red wine
2 tablespoons tomato paste
2 sprigs fresh thyme
2 bay leaves
2 tablespoons olive oil
Salt and pepper to taste

Instructions:

Heat the olive oil in a large Dutch oven over medium-high heat.
Season the beef navel with salt and pepper and brown the pieces on all sides in the Dutch oven. Work in batches, if necessary.
Once all of the beef is browned, remove it from the Dutch oven and set it aside.
Add the onions, carrots, and celery to the Dutch oven and sauté until the vegetables are soft, about 5 minutes.
Add the minced garlic and tomato paste and sauté for another minute.
Pour in the beef broth and red wine, and add the thyme, bay leaves, and a pinch of salt and pepper.
Return the beef navel to the Dutch oven and bring everything to a simmer.
Cover the Dutch oven with a tight-fitting lid and braise the beef navel in the oven at 325°F (160°C) for 2-3 hours, or until the meat is very tender.
Remove the Dutch oven from the oven and let it rest for 10 minutes.
Remove the bay leaves and thyme sprigs.
Serve the braised beef navel with the vegetables and sauce from the Dutch oven. Enjoy!