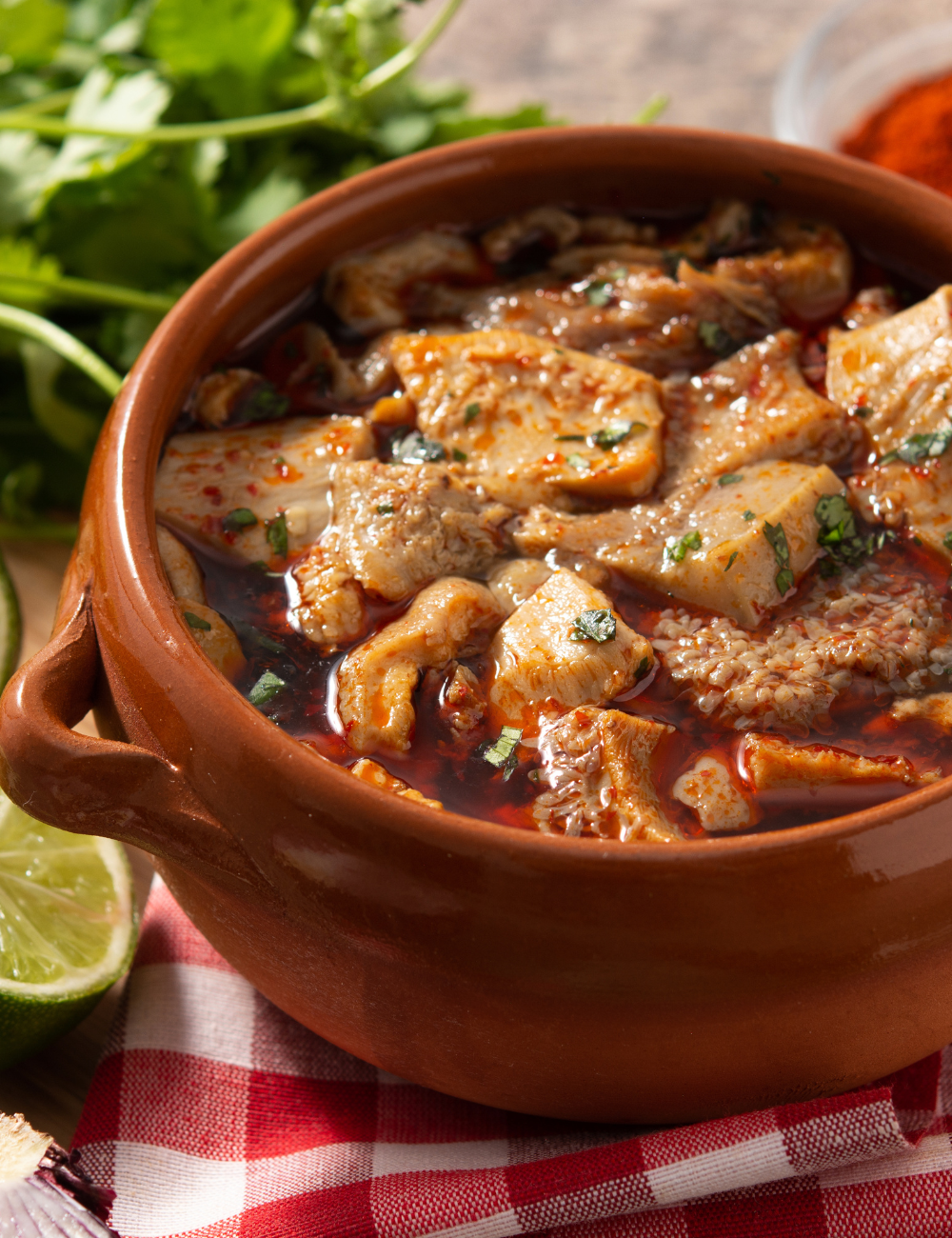 Beef Shank with Calachel (a type of Mexican soup)
Beef Shank with Calachel (a type of Mexican soup)

Ingredients:

4 beef shanks, about 1 pound each
2 tablespoons vegetable oil
1 onion, chopped
4 cloves garlic, minced
1 tablespoon ground cumin
1 tablespoon dried oregano
Salt and pepper to taste
4 cups beef broth
2 cups water
1 can (14 oz) diced tomatoes
1/2 head of cabbage, chopped
2 zucchinis, sliced
2 carrots, sliced
1/2 bunch of cilantro, chopped
2 limes, cut into wedges

Instructions:

Heat the vegetable oil in a large Dutch oven over medium-high heat.
Add the chopped onion and minced garlic to the pot and sauté until they start to soften, about 3-4 minutes.
Add the beef shanks to the pot and sear on all sides until browned, about 5-7 minutes per side.
Add the ground cumin, dried oregano, salt, and pepper to the pot and stir well to coat the beef shanks.
Pour in the beef broth, water, and diced tomatoes, and bring to a boil.
Reduce the heat to low, cover the pot with a lid, and simmer for about 2-3 hours, or until the beef shanks are tender and cooked through.
Remove the beef shanks from the pot and set them aside.
Add the chopped cabbage, sliced zucchinis, and sliced carrots to the pot.
Simmer for about 10-15 minutes, or until the vegetables are tender.
Add the chopped cilantro to the pot and stir well.
Serve the beef shanks with the vegetables and broth in bowls.
Garnish with lime wedges and enjoy your delicious Beef Shank with Calachel!