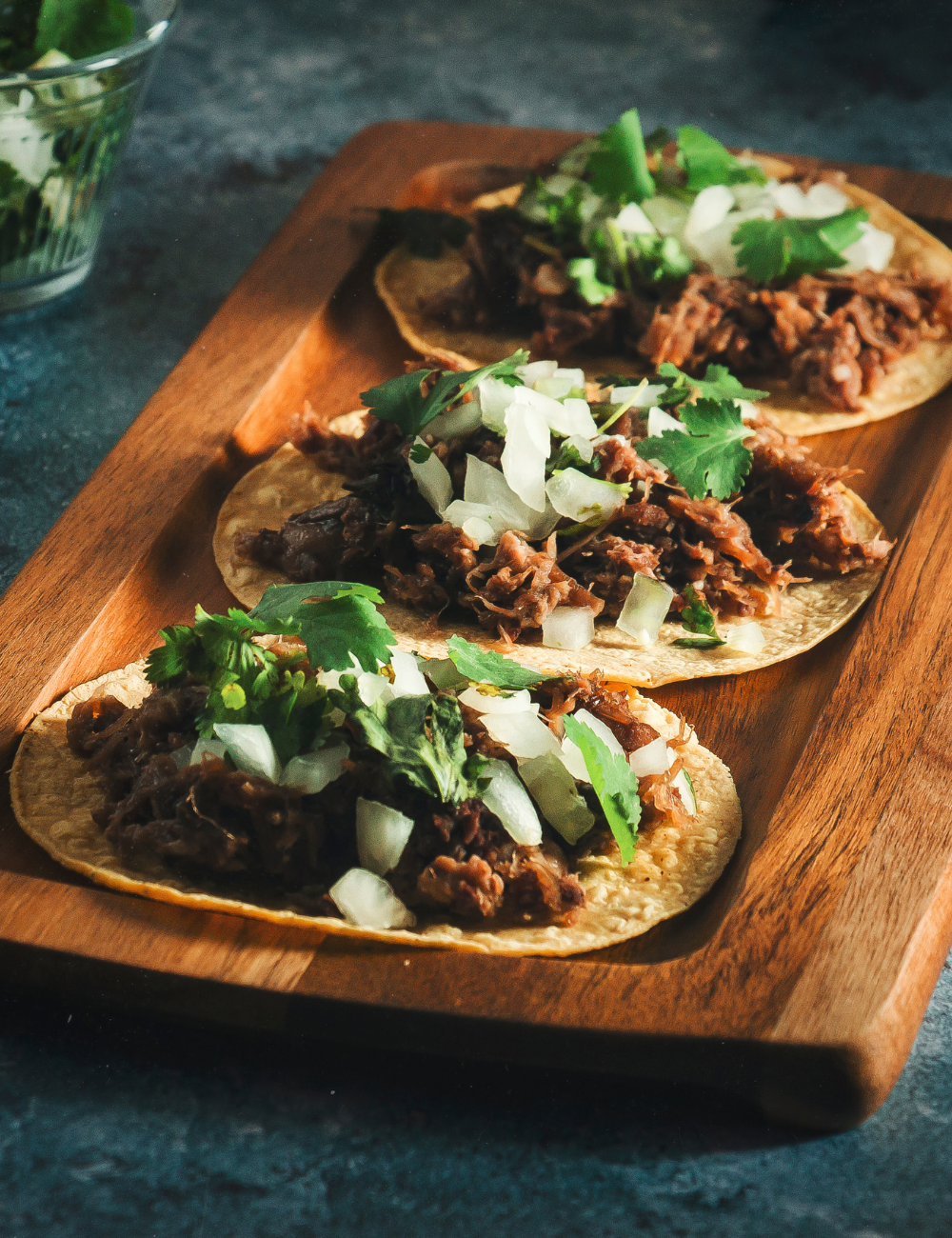 Beef Cheek Tacos

Ingredients:

2 lbs beef cheek meat, trimmed of excess fat
1 onion, chopped
2 garlic cloves, minced
1 tablespoon cumin
1 tablespoon chili powder
1 teaspoon smoked paprika
1/2 teaspoon salt
1/4 teaspoon black pepper
1 cup beef broth
Flour or corn tortillas
Toppings: shredded cheese, lettuce, diced tomatoes, sour cream, guacamole, etc.

Instructions:

In a small bowl, mix together the cumin, chili powder, smoked paprika, salt, and black pepper.
Rub the spice mixture all over the beef cheek meat, making sure to coat it evenly.
Place the chopped onion and minced garlic in the bottom of a slow cooker. Place the seasoned beef cheek meat on top.
Pour the beef broth over the beef cheek meat.
Cover the slow cooker and cook on low for 8-10 hours, or on high for 4-6 hours, until the beef cheek meat is tender and falling apart.
Remove the beef cheek meat from the slow cooker and shred it with a fork.
Heat the tortillas in a skillet or in the microwave.
Assemble the tacos with the shredded beef cheek meat and your desired toppings.

Your kids will love these flavorful and tender Slow Cooker Beef Cheek Tacos. Enjoy!