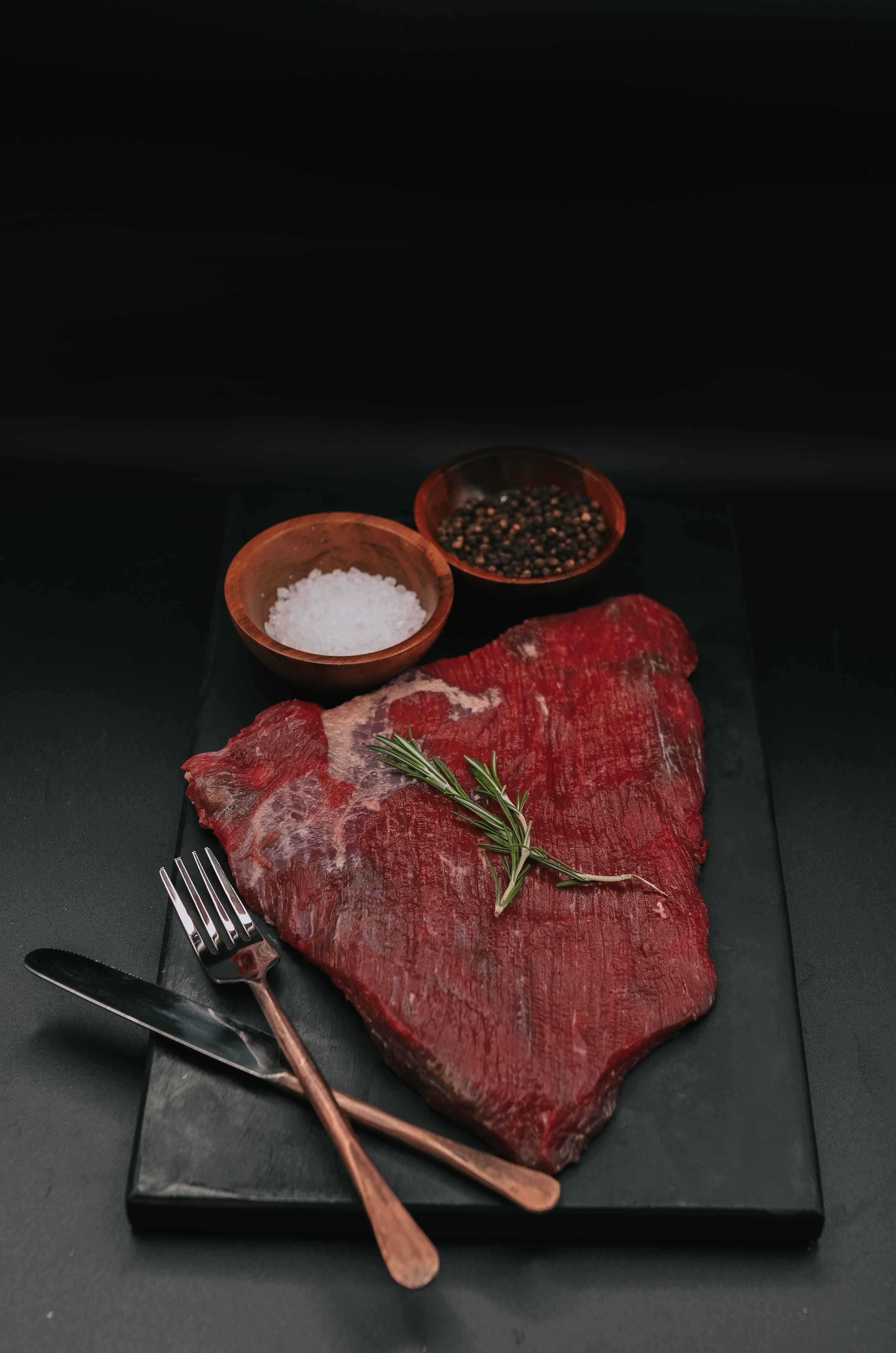 THE HIGH END WORLD OF BISON STEAKHOUSES
What comes to mind when you think of a high end, steakhouse restaurant? A dark leather interior perhaps, an impeccable waitstaff, bourbon cocktails, and of course– the sizzling umami smell of high end steak. Typically the menu features such cuts of beef such as Wagyu steaks that are worth a month's rent as well as Tomahawk steaks and Filet Mignon.

Well move over beef, because there is a new steak on the market. Bison steak is the original American red meat, long before cattle farming took hold. Now Bison is taking the restaurant world by storm– beloved by both red meat eaters and red meat haters alike, this delicious, buttery, sweet meat needs to be tasted to be believed. Luckily, you have a lot of options to do so.

Leading the pack in Bison steak is the famous Ted's Montana Grill. Based out of Montana, USA, where steak is king, this successful high-end steak house now has locations all over the country–including 6th Ave in NYC, a location frequented by celebrities and high powered business execs. Ted's has embraced the delicious American Bison, and their menu features such Bison steak cuts as Bison New York Strip Steak, Teds Bison Filet and Delmonico Bison Ribeye. There is also Bison short ribs on the menu, but you better move fast, the Bison steaks sell out quickly.

Ted's Montana Grill isn't the only high-end Steakhouse serving Bison in NYC. Never behind on the trends, NYC has branched beyond Bison burgers and hosts multiple Bison steakhouses. For example, the highly reviewed Il Mulino Prime in trendy SOHO, which boasts a delicious Bison Rib Eye steak right alongside cuts of Wagyu Beef and Filet Mignon.

Bison isn't just a city trend. Those looking for a Bison Steak in the heart of Wyoming need look no further than Local, a restaurant in the heart of historic Jackson, Wyoming. This cutting edge American Steakhouse serves all the beef favorites as well as amazing cuts of Bison steak, such as the Dry-Aged Bison Cowboy Ribeye Steak, which can set you back over 75 dollars (trust me, it is well worth the money.) They also offer Bison Wellington, made from a bison tenderloin cut, and a mouth watering Bison Tartare appetizer.

Bison is taking the restaurant world by storm, and for good reason. But like any meat, you must consider the source. The best Bison steaks come from respectable, sustainability-minded farms that care about the well being of their animals. That's why you should order from L'Chaim Meat. Whether you need wholesale Bison meat or just want to sample a few steaks, the South Dakota Bison from L'Chaim is unparalleled in quality. All of L'Chaim Bison are free range, grass fed and prepared using humane, kosher methods. Consider ordering some Bison steaks today, and taste the difference for yourself!