Regular price
3,290.00 NIS
Regular price
3,639.00 NIS
Sale price
3,290.00 NIS
Unit price
per
Sale
Sold out
SKU : BisonEspesial_LegendaryBox
Bison Espesial Legendary Box. This box includes: (2) Bison Sirloin Steak, (4) Bison NY Striploin Steak (4) Bison Tenderloin Steak, (2) Bison Tenderloin Tails
BUY MORE, SAVE MORE! 100 LBS; 500 LBS; 1000...
Buy 100
$22.50 each
10% off
Buy 500
$21.25 each
15% off
Buy 1000
$20.75 each
17% off
View full details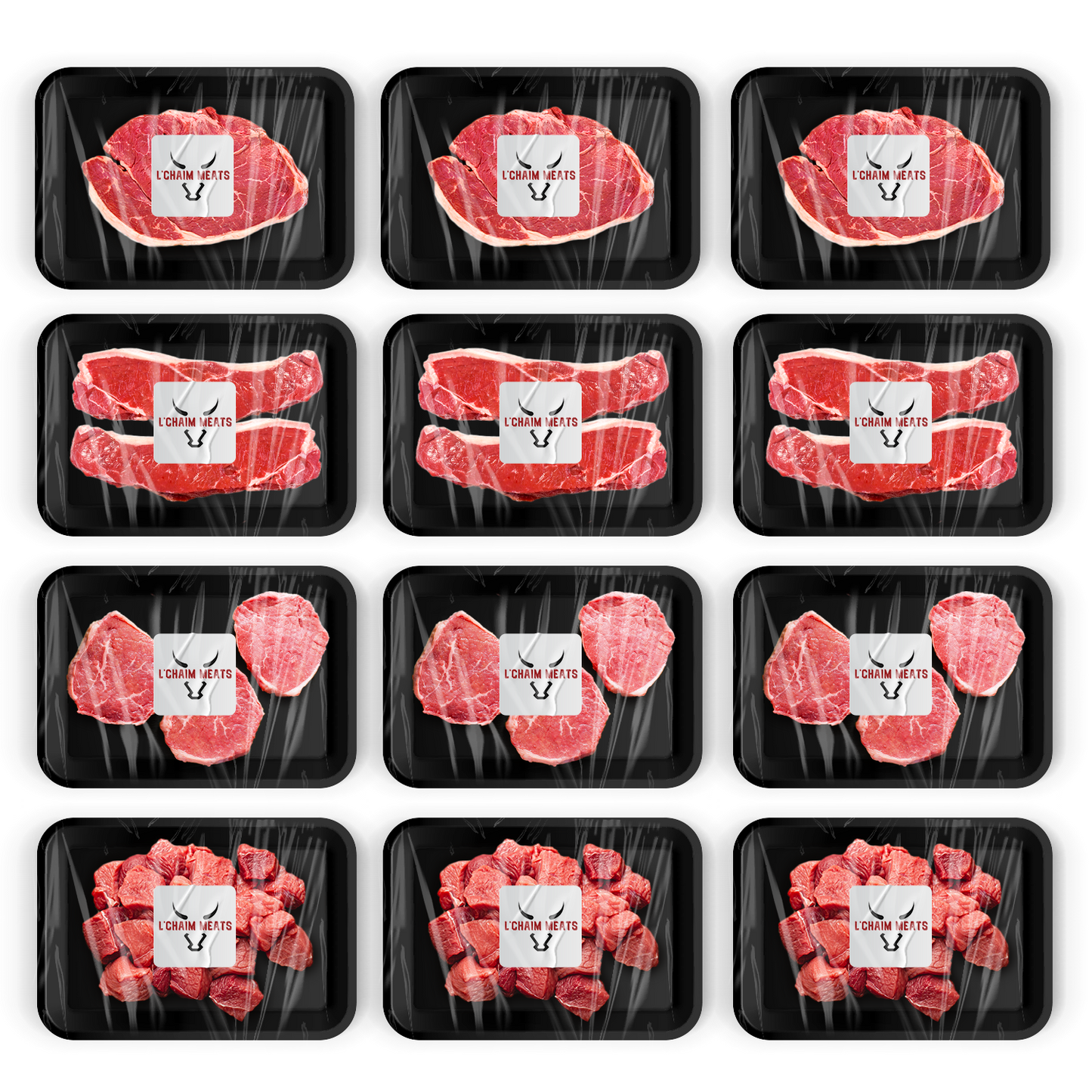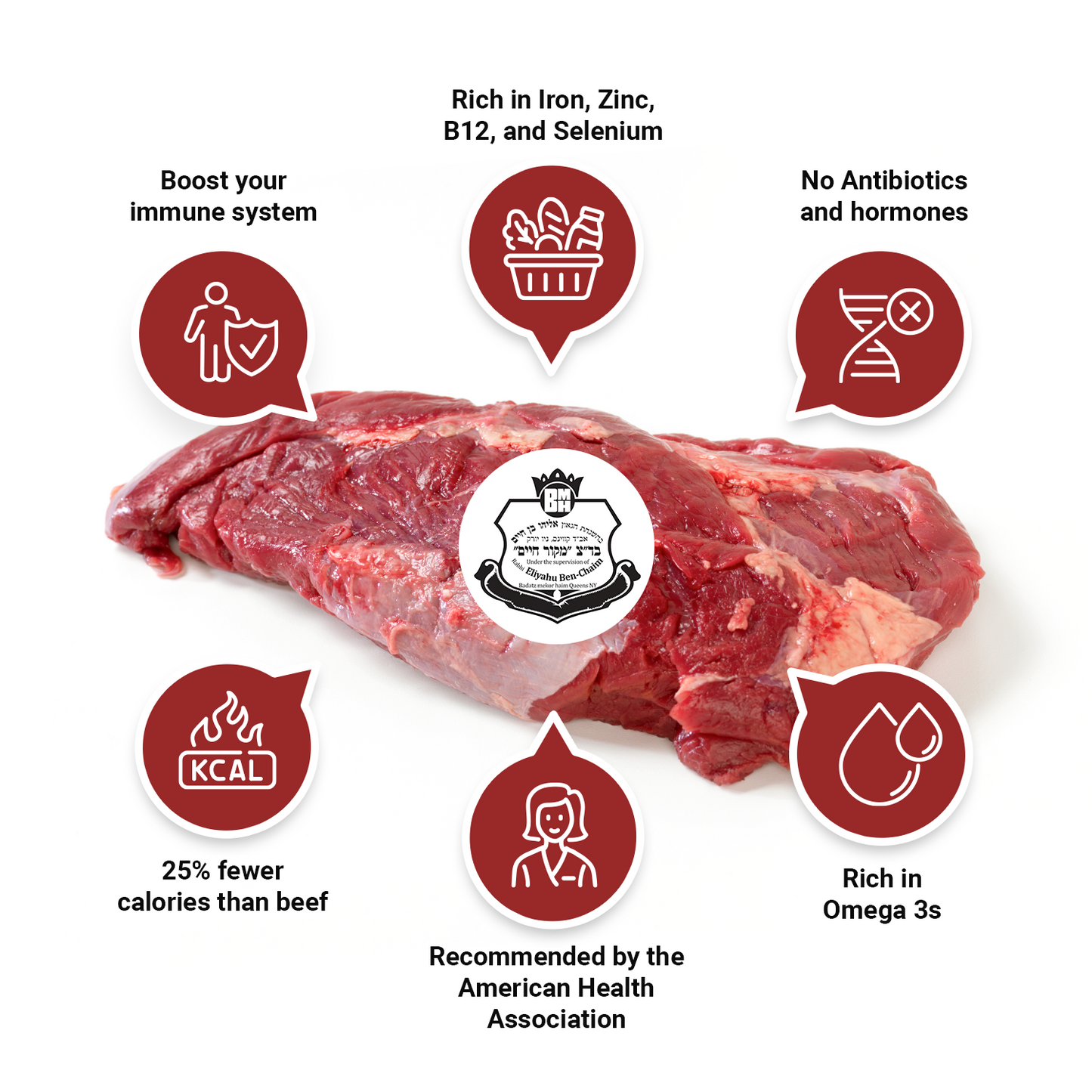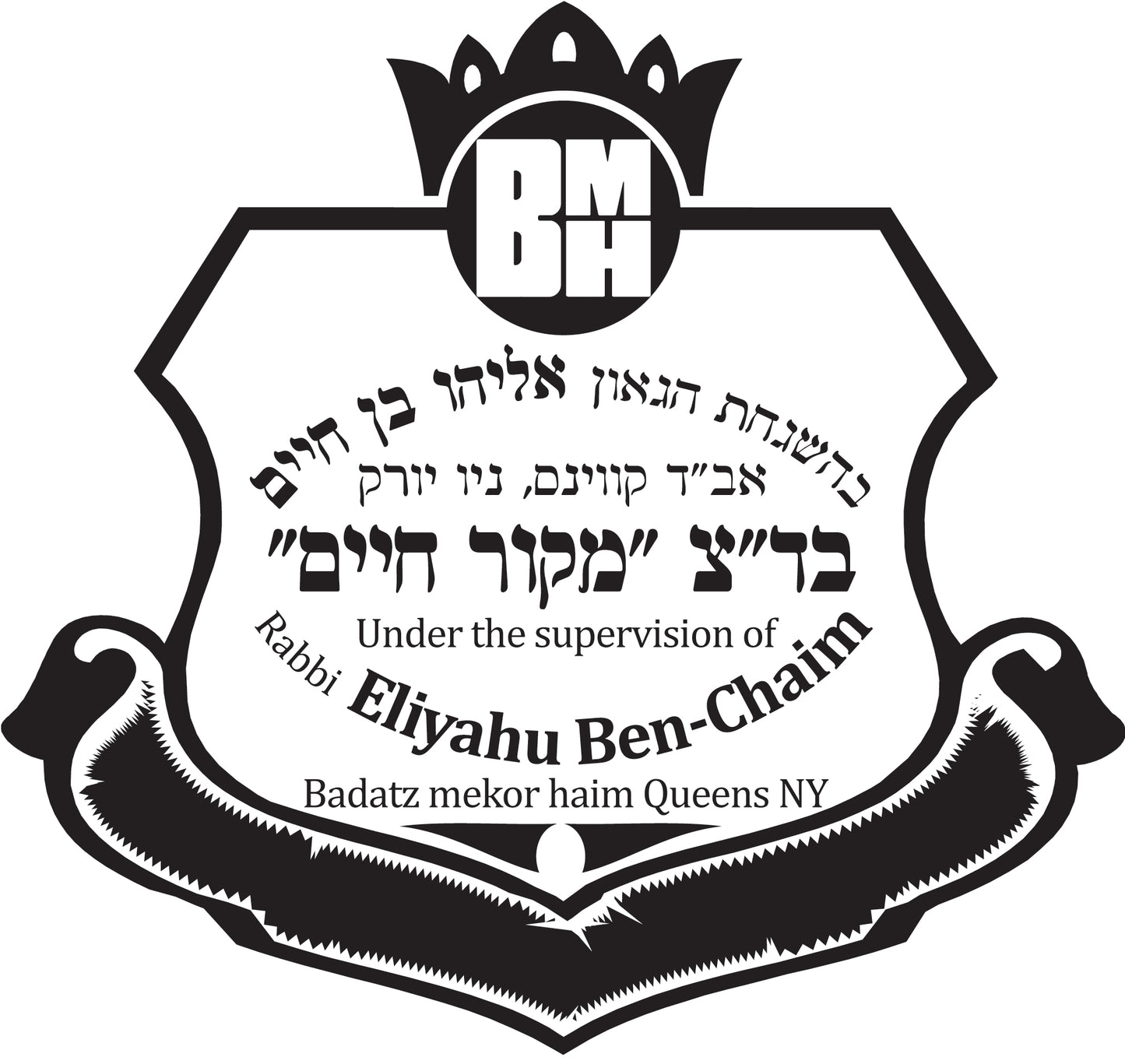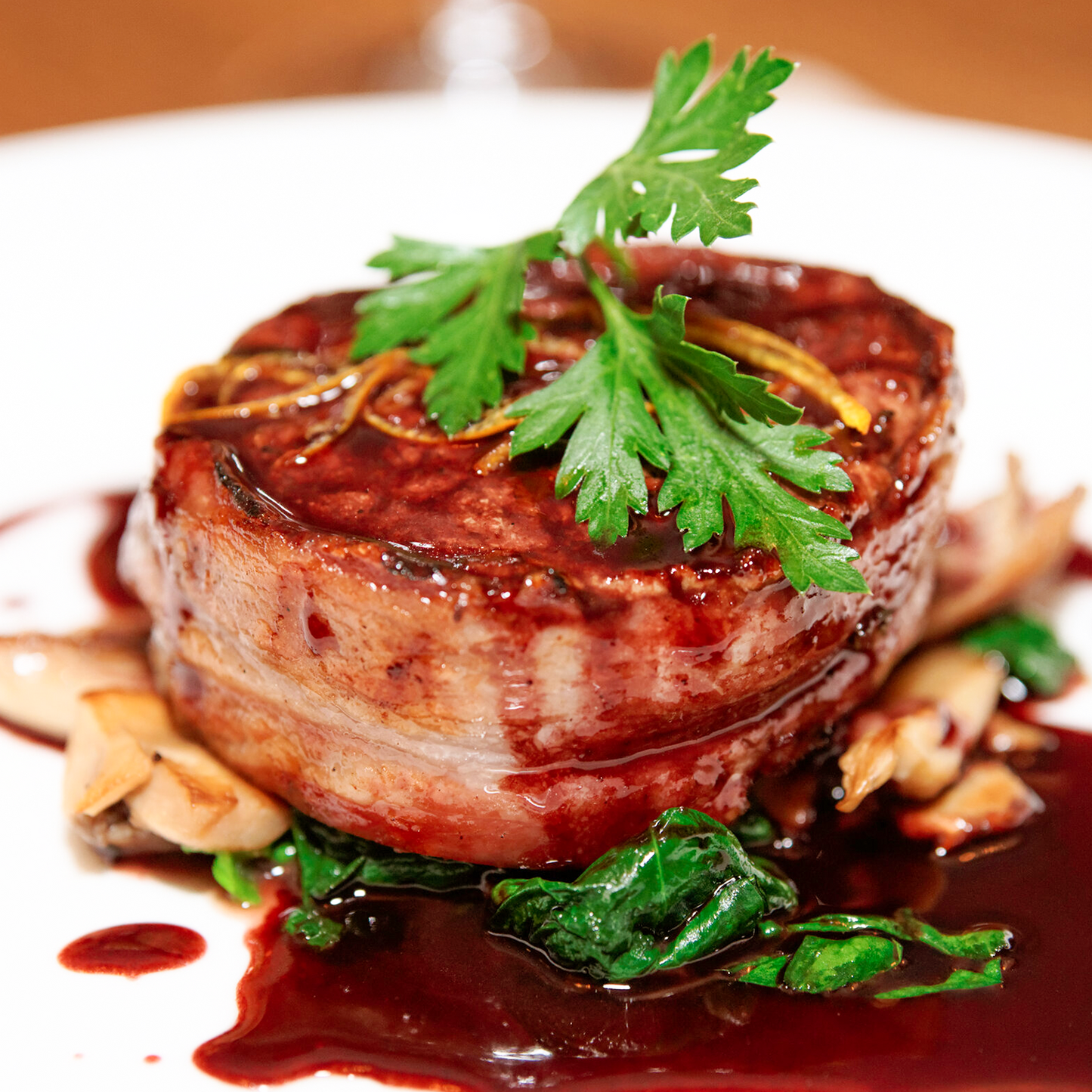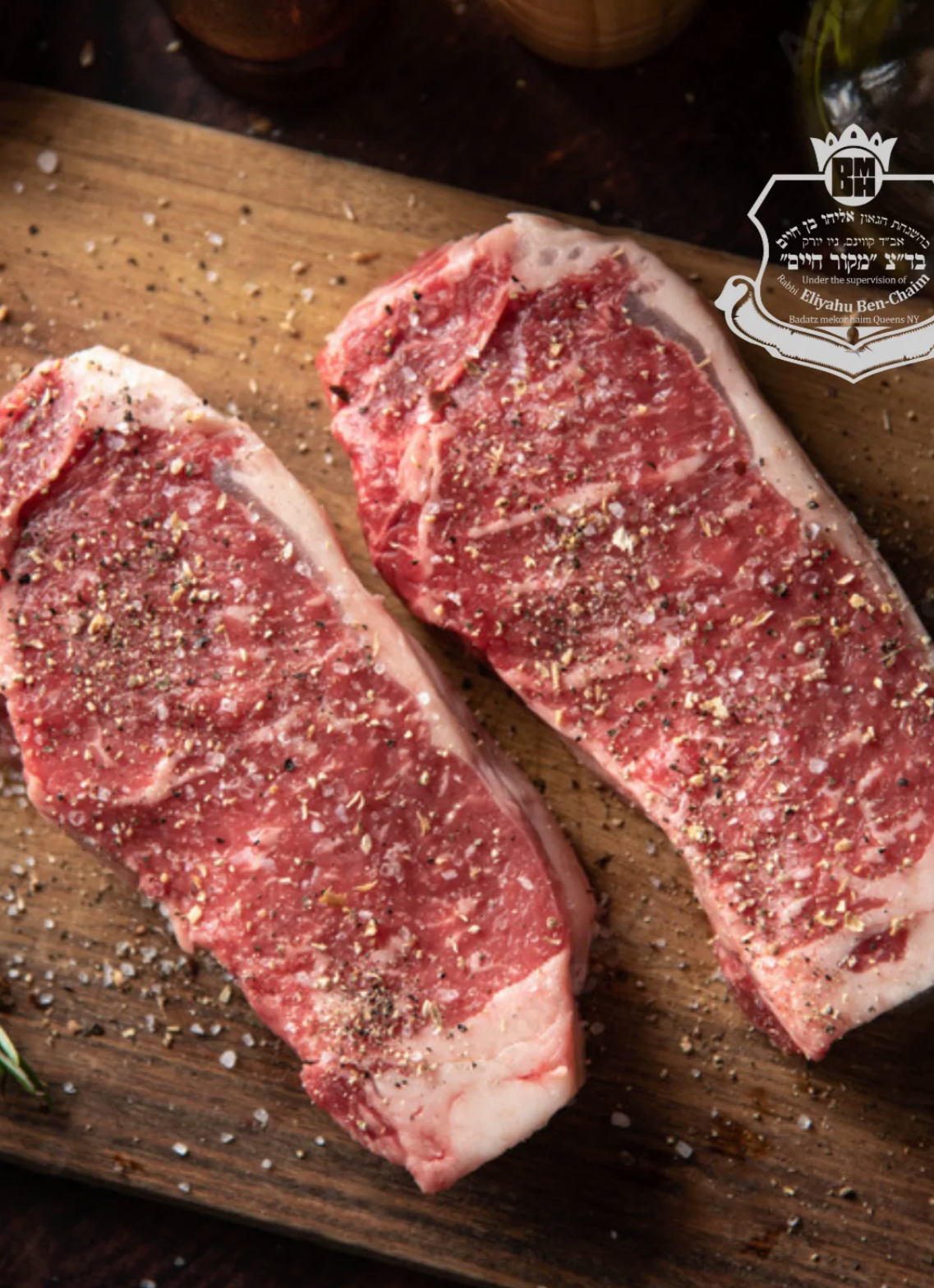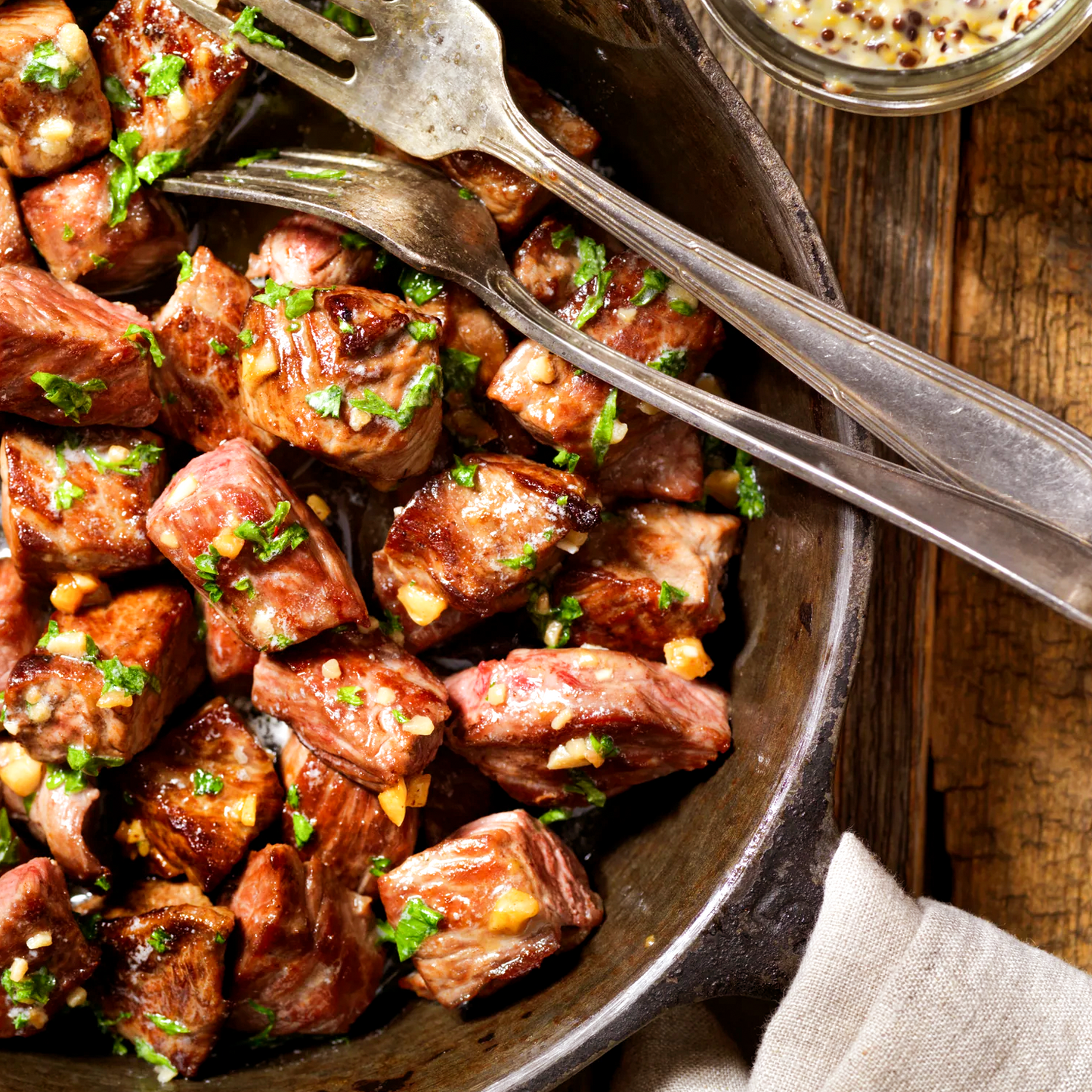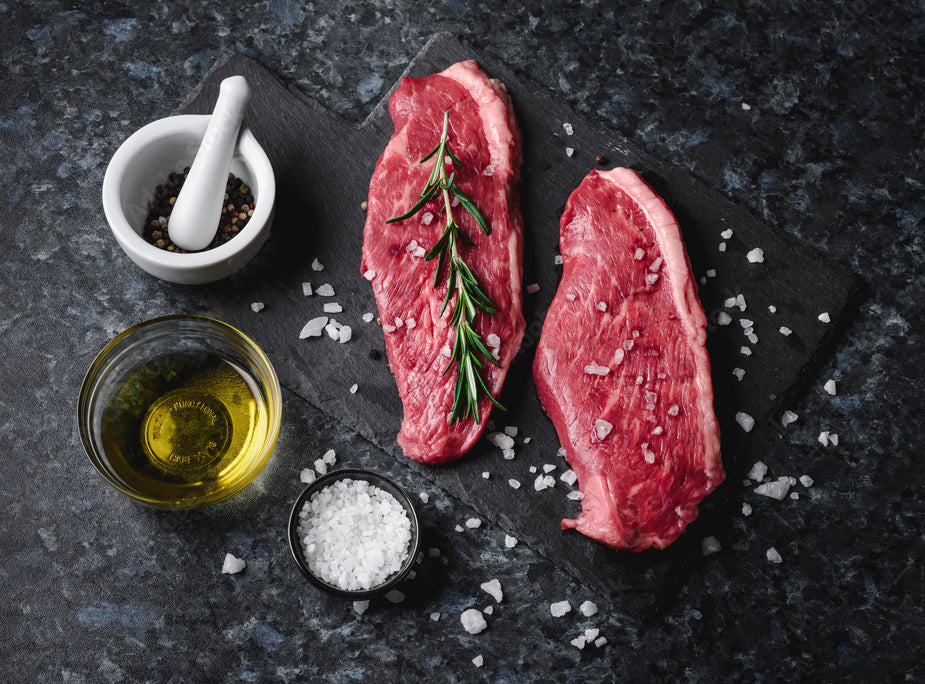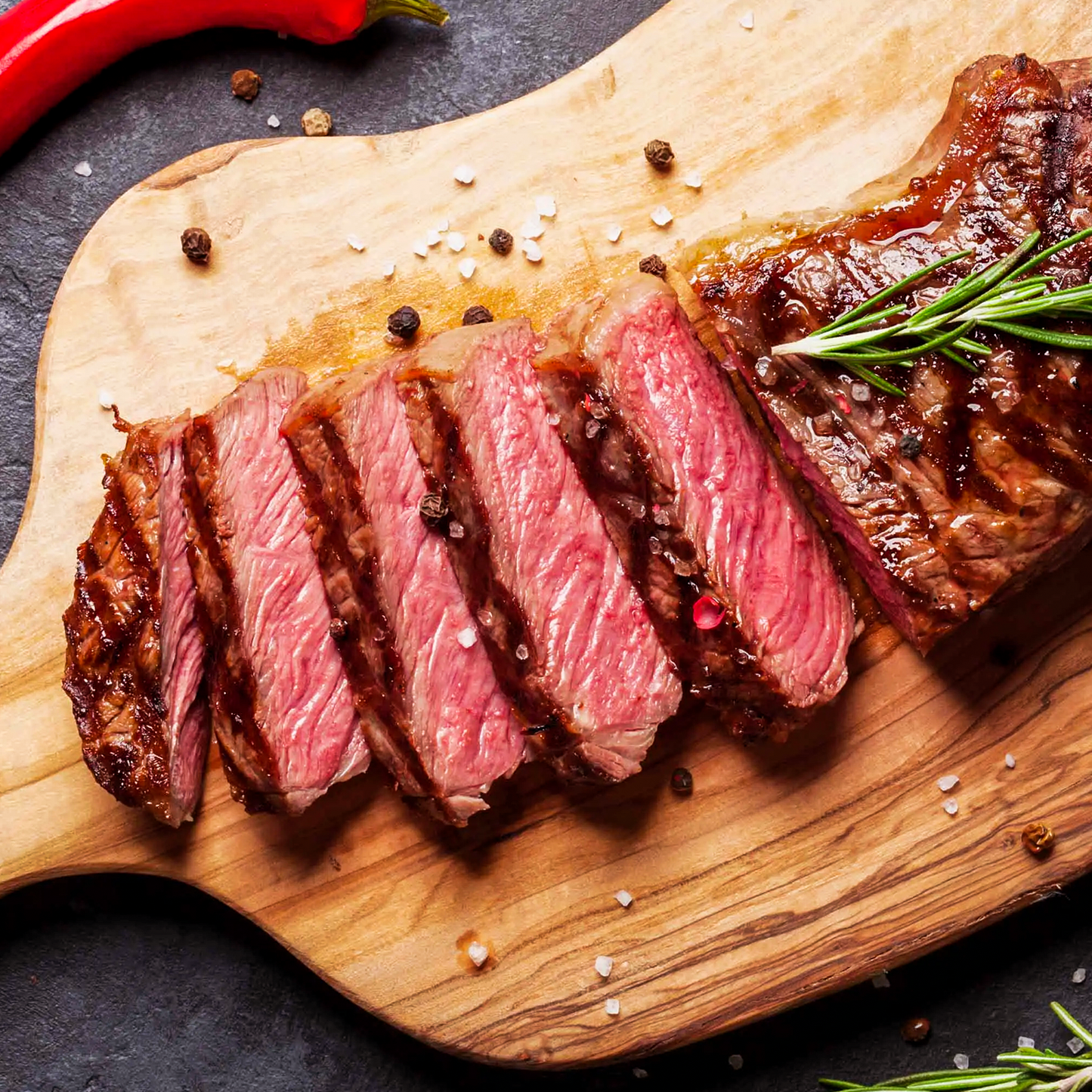 Description

Additional information

Review
Bison Espesial Legendary Box
This box includes: (2) Bison Sirloin Steak, (4) Bison New York Strip Steak,
 (4) Bison Tenderloin Steak, (2) Bison Tenderloin Tails
Approximate weight: 11.24 lbs.
About Bison Meat
L'Chaim Meat is all-natural meat that you can feel good about. Our Bison are free roaming on our South Dakota Ranch, grass fed on the prairie just as nature intended. Our Bison are sustainably raised, and are never given antibiotics, steroids or growth hormones of any kind. Taste the true American red meat, and try L'Chaim Bison today.
Bison is significantly low on fat, calories, and cholesterol—even lower than chicken! Richer in Protein, Omega 3's, Vitamin B12, Selenium, and Zinc. Bison are truly nature's best: healthy, tasty and tender.
Bison Espesial Legendary Box. This box includes: (2) Bison Sirloin Steak, (4) Bison NY Striploin Steak (4) Bison Tenderloin Steak, (2) Bison Tenderloin Tails