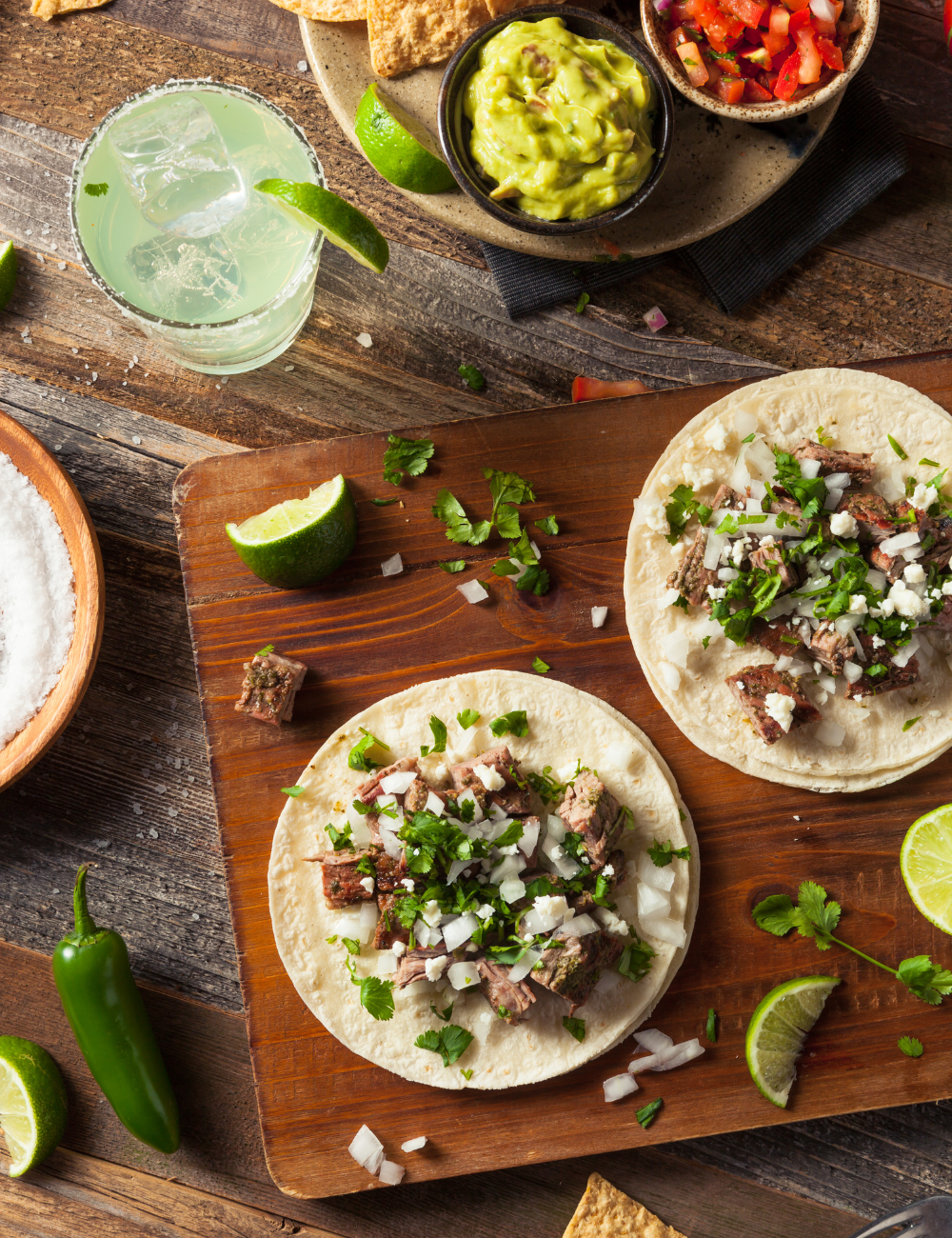 Beef Inside Skirt ala Carne Asada
One of the most loved recipes for beef inside skirt is Carne Asada, a popular dish in Mexican cuisine

Ingredients:

For the marinade:

1/2 cup of fresh orange juice
1/4 cup of fresh lime juice
1/4 cup of vegetable oil
4 cloves of garlic, minced
2 tablespoons of chopped fresh cilantro
1 teaspoon of ground cumin
1 teaspoon of chili powder
1/2 teaspoon of dried oregano
1/2 teaspoon of salt
1/4 teaspoon of black pepper

For the beef:

2 pounds of beef inside skirt, trimmed of excess fat
Salt and pepper, to taste

For serving:

Warm corn tortillas
Pico de gallo
Guacamole
Shredded cheese
Sour cream
Fresh cilantro

Instructions:

In a large mixing bowl, whisk together the orange juice, lime juice, vegetable oil, minced garlic, chopped cilantro, ground cumin, chili powder, dried oregano, salt, and black pepper.
Add the trimmed beef inside skirt to the bowl, making sure it's completely coated with the marinade. Cover the bowl with plastic wrap and refrigerate for at least 1 hour, or up to 24 hours for more flavor.
Preheat your grill or grill pan over medium-high heat. Remove the beef from the marinade and discard any excess marinade.
Season the beef inside skirt with salt and pepper on both sides.
Place the beef on the hot grill or grill pan and cook for about 4-5 minutes per side, or until it's cooked to your desired level of doneness.
Remove the beef from the grill and let it rest for a few minutes before slicing against the grain into thin strips.
Serve the carne asada with warm corn tortillas, pico de gallo, guacamole, shredded cheese, sour cream, and fresh cilantro.

Enjoy your delicious and flavorful carne asada made with beef inside skirt!