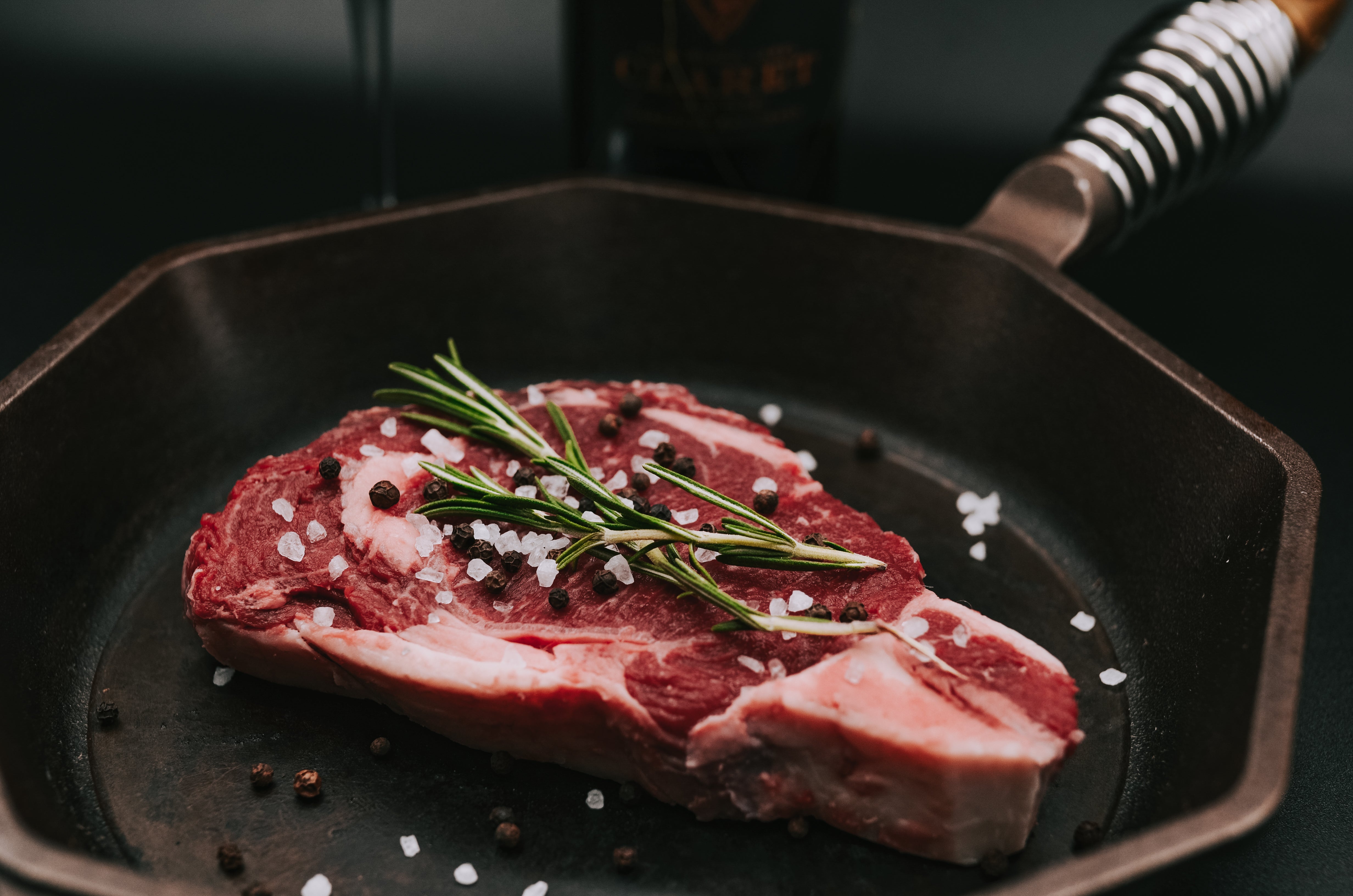 TIRED OF THE SAME OLD STEAK? CONSIDER BISON STEAK
Even the best cuts of meat can become tiresome, especially if you have members of the house who aren't fans of red meat. If you've become bored with the same Wagyu, Filet Mignon and T-Bone steaks, consider switching it up with America's original red meat– Bison!

You may be familiar with Bison burgers, but much like beef there is more to Bison than ground meat. Bison steaks, when cooked correctly, are tender and delicious, with a slightly sweet, buttery flavor that is enjoyed by everyone from diehard beef fans to those who prefer chicken.

When shopping for Bison Steak, consider what it is you want. The most tender cuts of the Bison are the Tenderloin, the Strip Loin, Top Loin and Rib/ Rib eye steaks. A Tenderloin steak is a tender, buttery cut– great for grilling or pan frying. Those looking for more of a Wagyu experience should consider a Bison Ribeye steak, which has more fat in it than other steak cuts, and is ideal for grilling or skillet cooking.

Make sure to factor in cooking time when you choose your steak cut. Bison is much leaner than beef, and can easily be over cooked. For large cuts, such as Back Ribs or a Rib Roast, a low and slow cooking method is your friend, such as smoking.

End your beef boredom today, and order some delicious bison steaks for your family. But remember, not all meat is created equal. If you want the best, order Bison from L'Chaim Meats. The best part is at L'Chaim Meats all of our Bison is lean, heart-healthy and grass fed– free to roam the South Dakota plains of our ranch as nature intended. That means no antibiotics or growth hormones– just quality, delicious meat. Order some today and taste the difference!