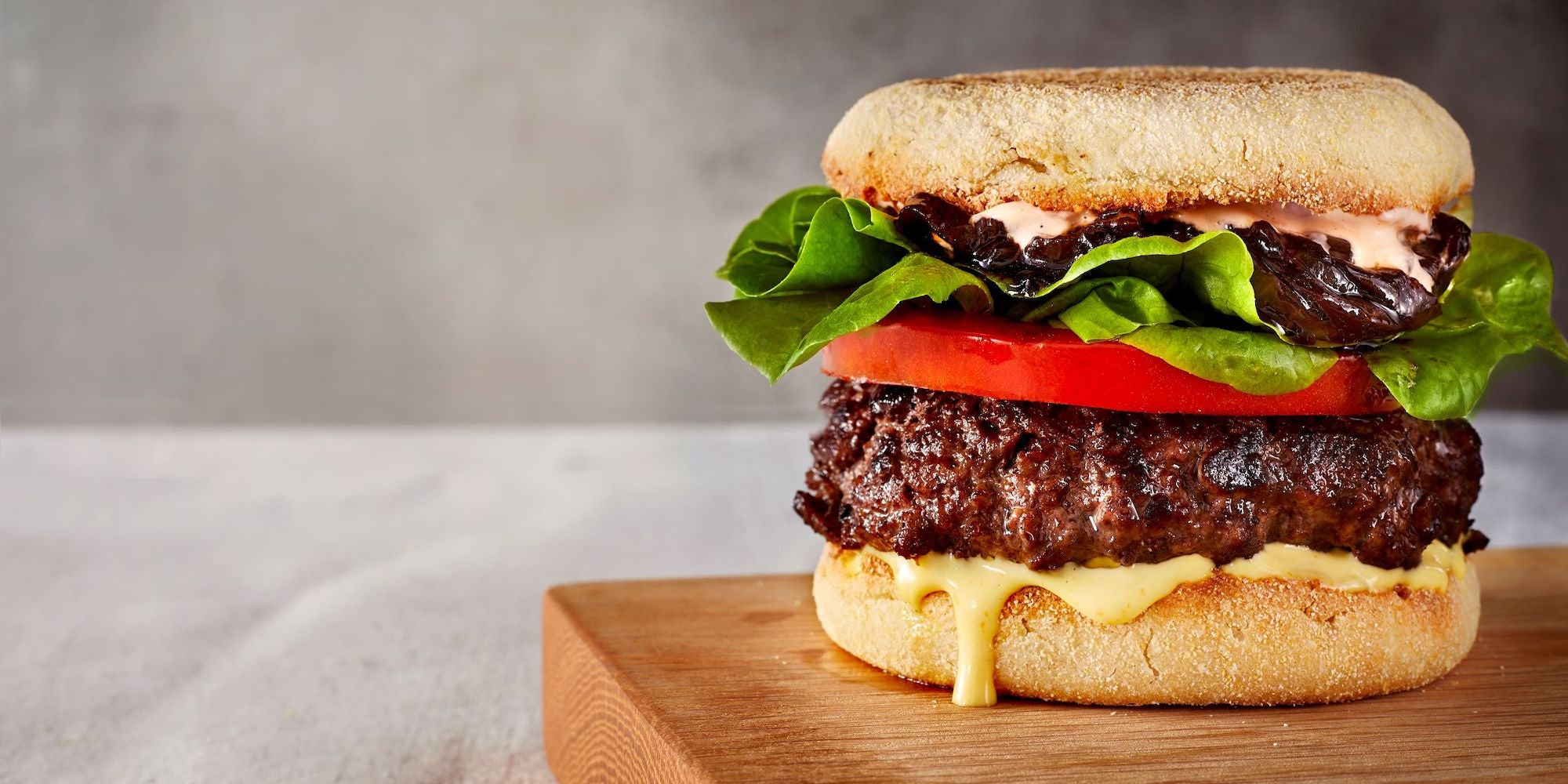 THE BEST KOSHER BISON BURGER
Bison is one of the leanest meats available, making it a heart healthy alternative to beef. Grass-fed bison is also more flavorful– but be warned, because bison is so lean it is easy to overcook.When making these burgers, slow and low is your best bet! This recipe makes 4 burgers, but can be scaled up or down as needed.
Ingredients:
1 1/2 pounds ground bison Kosher salt and pepper to taste 3 tablespoons canola oil 4 hamburger buns
OPTIONAL TOPPINGS:
Tomatoes, Red Onion, Ketchup, Pickles or whatever you like on your burger!
Directions:
1. Gather your ingredients, and form bison meat into 4 individual 6 oz patties. Be sure to make the patties slightly larger than your buns– the meat will shrink when cooking
2. Pace an indent in the center of the patties with your thumb. This prevents them from swelling while cooking.
3. Liberally salt and pepper patties– make sure to do this right before cooking, and not ahead of time, as it will impact the moisture of the meat.
4. Heat canola oil in a heavy skillet, such as a cast iron pan.
5. Add burgers one at a time, or two if the pan is large. Be sure not to over fill the pan, as it can cause the meat to steam instead of cook.
6. Cook bison patties on medium to medium-high heat for 3-4 minutes each side, checking the temperature with a thermometer. Bison meat is very lean and can stick to the pan if turned too soon, so make sure to leave it alone in the hot pan for a minute or two before checking.
7. Check your burgers with a meat thermometer. Once the burger has reached 155-160 Degrees F, remove from heat immediately.
8. Toast hamburger buns, add the bison patties and toppings as desired. Enjoy!